10 Reasons Why The Miz Is A Future WWE Hall Of Famer
Why 'the awesome one' will get his hands on a Hall Of Fame ring.
The Miz is experiencing something of a career renaissance at the moment. He is the current WWE Intercontinental Champion, and has been for over 170 days at this point. Miz has been a man transformed since the night after WrestleMania, when his off-screen wife Maryse joined him on TV for the first time and he captured the belt from the hapless Zack Ryder.
Since that point he has been on-fire, increasing his standing in WWE to it's highest point in many years in the process. Hell, he even seems to be getting praise from sections of the fanbase that previously would've recoiled in disgust at his very name, so that's a victory in and of itself. Despite all his good work recently, though, Miz isn't someone many would put in the upper echelon of WWE superstars.
He still has his detractors and there are many who would love to see the 'Never-Ending Miz Intercontinental Championship World Tour' end ASAP. Whether it's his brash attitude, or reality TV show past, or perceived inadequacies in the squared circle, Miz has always been quite a divisive character.
The aim of this article, then, will be to show why it is our belief that The Miz will one day be inducted into the WWE Hall Of Fame, despite the fact that no one can seem to agree on whether he's the most natural heel on the roster, or a sub-par wrestler who has coasted on minimal talent for far too long. Read on...

10. He's Bringing Prestige Back To The Intercontinental Championship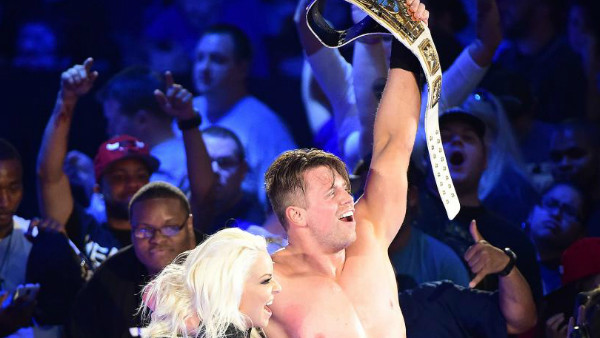 As previously mentioned, The Miz is the current Intercontinental Champion. Historically, this has been seen as the secondary singles title in WWE, a sought-after stepping stone used by future greats on their way to the top prize of the World Championship.

Or, that's what it used to be in the 1980's and 1990's. In the 2000's, the Intercontinental Title's stock has fallen drastically, and for long periods it has been anything but the prestigious workhorse title that the likes of Triple H and The Rock went to war over.
Over the years, WWE has tried on numerous occasions to build the belt's status back up to something befitting it's origins, but with minimal success. It has felt like something of a joke when every single superstar who wins the belt proclaims 'I'm going to be the man to make this title mean something again'. It's a stock answer, trotted out by WWE creative as they know it's what fans want to hear. But it's not exactly been a priority.
Until now. This current run from Miz feels different. It feels important. It feels like WWE are putting their weight behind Miz as champion, and to his credit, he is taking the ball and running with it. With his wife by his side, Miz' character is the sharpest it's been in years, and WWE creative is helping him out too by booking him smartly. The title is being defended at every PPV and is one of the main focal points of Smackdown Live every week.