10 Reasons WWE Are Struggling Without Brock Lesnar
Imagine a world with a full time Brock Lesnar.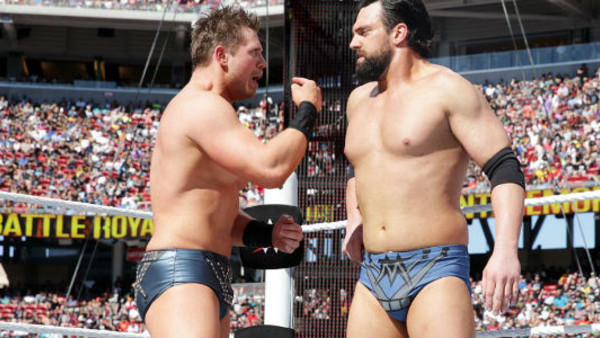 Brock Lesnar at WrestleMania 31 was the biggest star in WWE. He closed the show in an epic main event performance and generated the biggest cheers of the night when he took Roman Reigns to suplex city. Yes, a star was made at Mania 31, but it wasn't Reigns and it wasn't even Seth Rollins. The star that was made was Brock Lesnar. He'd been a huge star going into the event, but he was like a whole new level coming out. The next night on Raw was thunderous when he came to the ring looking for revenge. Rollins had won the WWE Title at Mania without even pinning Brock, when he cashed Money In The Bank in and became part of Lesnar vs Reigns. He got the pin over Reigns and was champion, but the next night everyone had tuned in for one reason - Brock Lesnar. The reactions he got on that post-Mania Raw were testament to the fact that WWE have a new top star. It is like Austin or Punk with the pipe bomb, the whole thing just feels very real. Brock Lesnar is a legitimate ass kicker and fans love that. But then the downside. Lesnar is only available on a part time deal and was written out of WWE television that same night, when Stephanie McMahon placed him on indefinite suspension for destroying Michael Cole and a cameraman. The initial buzz that was created at Mania 31 has now died off and WWE are struggling without Lesnar. In some ways, his part time presence has actually accentuated the problems.