10 Rip Off Wrestling Gimmicks (That Messed Up What They Copied)
7. Ryback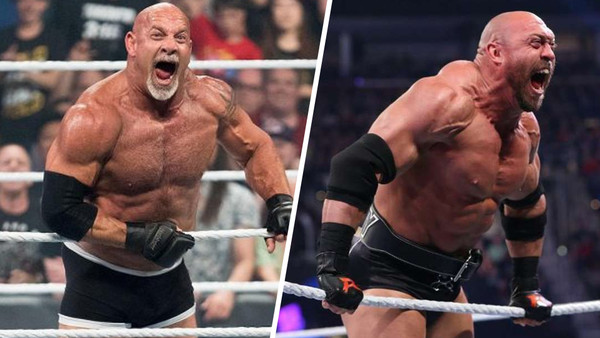 Truth be told, Ryback was actually kinda awesome. Yes, the Big Guy has dabbled in questionable opinions and SHOOT COMMENTS aplenty, but there was always something delightfully magical about a jacked-up dude trucking fools. Throw in the marching and the excellent meathead catchphrases, and you have a very enjoyable pro wrestling gimmick. Not everyone has to be Kazuchika Okada, after all.
Ryback was a lot of fun, but was he Goldberg? Lord no. Sure, nobody wants to see Goldberg on WWE TV in 2021, but that doesn't alter the magic of original Big Bad Bill.
WWE tried to recreate the Goldberg phenomenon in 2012 as a bald dude smashed his way through increasingly-undersized jobbers, missing the point with every passing week. Goldberg didn't get over because the plan was 'have him win loads of matches', quite the opposite. That became the plan once this wrecking ball got over organically. You can't recreate that magic, and you certainly can't do it by beating Rutherford Hayes and Willard Filmore.
In trying to recreate Goldberg, WWE actually got closer to recreating WCW trying to recreate Goldberg. That should tell you all you need to know.
Ryback eventually settled into a character that was entirely his, a meathead bully picking on little guys, and it was all sorts of fun. The former Skip Sheffield never really had the dynamism to become a modern-day Goldberg, forgetting for a moment that a 'modern-day Goldberg' is an impossibility. There can be only one, after all.
Highlander, Goldberg, same thing.