10 Secret AEW Storyline Details Hiding In Plain Sight
MJF Vs. Kenny Omega: when that feud happens, it will be more detailed than an oil painting.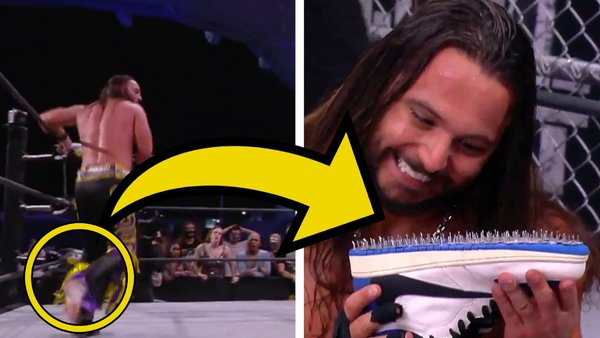 Following the events of Revolution 2022, a furious, disgusted MJF could no longer sanction even hearing the name "Wardlow" in his presence.
The name also terrified him, in what was the real storyline wrinkle. He is scared of the man fuelled now into badass vengeance by two years of manipulation and negging. As if afraid to summon a powerful enemy capable of destroying entire fleets of security personnel, MJF has taken to calling Wardlow "Pig" or "Piggy".
The best part of the AEW fan experience, beyond the (mostly) brilliant hub that it is for the episodic TV medium, is that the little things mean something and are worth poring over. As soon as "Pig" became "a thing", you just knew it was building to a payoff of some sort. The level of detail in AEW's storytelling and (mostly) robust continuity all but confirmed that.
But what is the meaning behind "pig"?
Is it a simple way of foreshadowing that, on the go-home Dynamite ahead of Full Gear, MJF will make Wardlow bleed like a stuck pig? Or, as Twitter user Gran Akuma recently pointed out, are AEW foreshadowing that, when Wardlow becomes 'All Elite', Tony Khan will fork out for the license to 'War Pigs' by Black Sabbath?
At its best, AEW is a joy - and that is for the following reasons...
10. Matt Jackson: How It Started Vs. How It's Going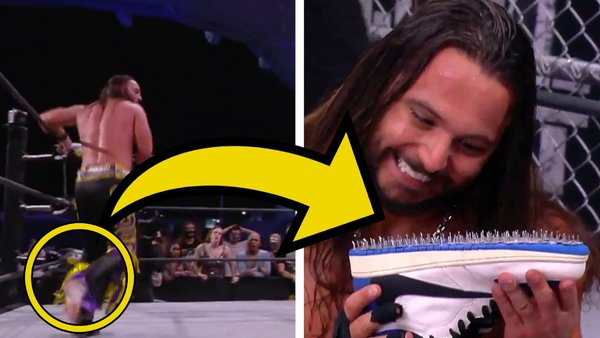 Perhaps disappointed that no hardcore sleuth noticed the detail, Matt Jackson posted a mirror image to his Twitter page after losing the AEW World Tag Team Titles to the Lucha Bros. at All Out '21.
Alongside Nick, he first captured the belts in a classic outing against FTR at Full Gear; there, as a babyface, he fought through an injured ankle, removed from its wrestling boot, to score the winning fall. At All Out the next year, assisted by "goon" Brandon Cutler, he cut Penta open with a thumbtack-spiked sneaker before Fénix removed it from his foot, smashed him in the face, and captured the gold.
This unique story beat underscored the man he had become through the use of parallel; once a fighting hero, he failed when his inner, hubristic d*ckhead took it too far. Matt Jackson told an electrifying story within the context of pro wrestling as a morality play with a shoe.
And people still think he's a spot monkey.
Interestingly, from that moment on, Matt started to fail. The Elite lost their long-term rivalry to Jurassic Express at Full Gear. On the same show, he showed a fear or reverence towards Hangman Page, almost endorsing his Buckshot Lariat to Kenny Omega - who, it should be noted, led the Bucks after some conflict to rediscover their dark side in the first place.
The shoe foreshadowed the slow-burn face turn, too.