10 Secret Debuts Of Famous Wrestlers
When the 'Grandson Of A Plumber' was the nephew of a Shockmaster...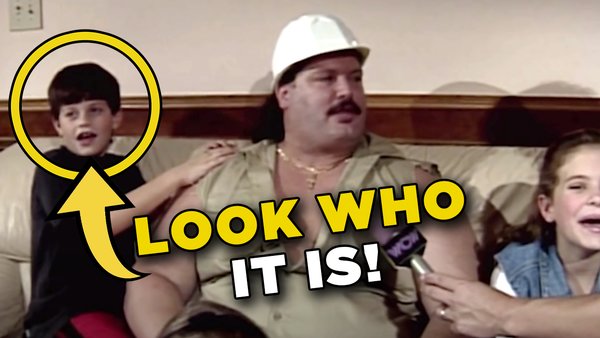 There was a lot to dislike about The IIconics' inexplicable 2020 split, and even more to hate about both Peyton Royce and Billie Kay getting released several months into their floundering singles careers.
WWE management severed the ties between the team, failed to book them in a meaningful fashion in the months that followed, then fired them both. It stinks and it always has, but what's any of this got to do with secret debuts? Royce and Kay worked their way up the NXT ranks like most WWE regulars, but the former had actually cut her first promo as early as 2007, and on John Cena of all people. Well, about him, anyway.
Royce - real name Cassandra McIntosh - appeared as an excited fan during some vox pops midway through one of WWE's Australia tours, and it was sweet to see the footage unearthed years later after she'd followed through on her dreams to make it to that very same level.
She wasn't the first, and thanks to easily accessible archives and plenty of eagle eyes, some of the industry's biggest names can be spotted years before they got their big breaks...
10. Rob Van Dam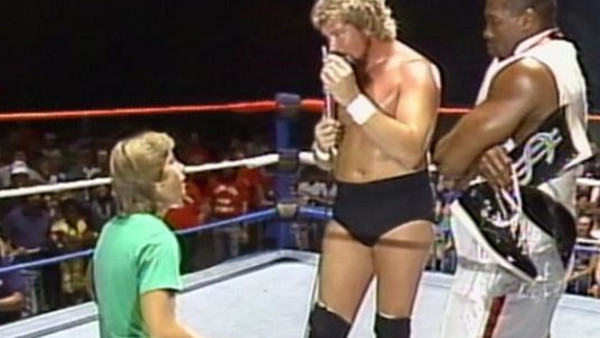 A genuine "before they were famous" moment of happenstance this, in that Rob Van Dam was so far removed from the type of wrestling he'd gone to see in this clip that the two fields barely seemed connected by the time he broke big.
As a 16-year old fan, Van Dam was hauled out of the crowd as part of a gimmick Dibiase had at the time of embarrassing people for the promise of the all mighty dollar. "Everybody's Got A Price" so went his rationale, and he proved it in this particular spot when 'Mr Monday Night' kissed his feet for the princely sum of $100.
He made much more than three figures when he eventually gained employment from real-life Dibiase Vince McMahon in 2001, though a failure to kiss up to him on several occasions might have been why so few of those years were spent as the company's top earner.