10 Secret Wrestling Messages You Could Hear
So Bray Wyatt was sending wrestling fans a direct message all along?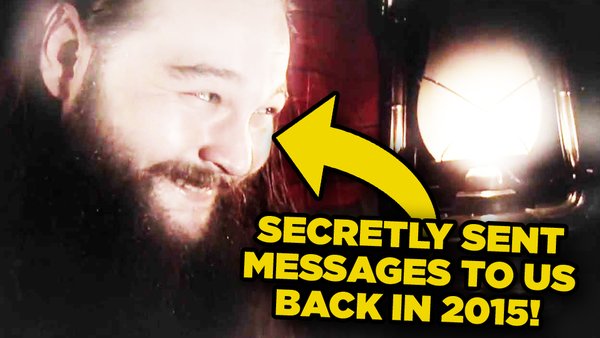 Whether it's planned ahead of time or merely called on the fly, the pro wrestling business is so often heavily reliant on communication between those who step between the ropes.
At times, said communication is done to map out an in-ring sequence, while other times may see such talk be solely about giving your opponent a heads-up on an injury or merely offering a timely reminder on something your rival may have seemingly forgotten about. Either way, such moments are usually done under the radar and with the intention of the watching audience not being able to pick up on these exchanges.
Serving as somewhat of a spiritual sequel to our 10 Wrestlers Who Gave Advice We Could Clearly Hear from earlier in the year, here it's all about exploring some of those times where wrestlers could clearly be heard doling out a message of some sort to an opponent or even a referee. Or in the case of Bray Wyatt, sending a message directly to wrestling fans across the globe.
With that in mind, then, here are ten wrestlers whose secret messages we were able to be privy to.
10. Brock Lesnar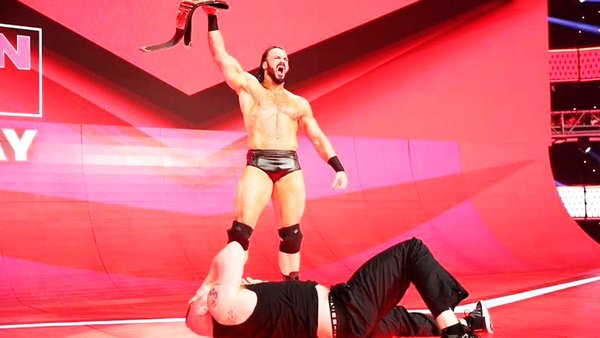 As much as some may like to throw shade Brock Lesnar's way, the Beast Incarnate is still one of the best on the planet when he wants to be.
Prior to WrestleMania 36, Lesnar was on a collision course with Drew McIntyre after the Scottish Warrior won the 2020 men's Royal Rumble and set his sights on Brock's WWE Championship. In that brief spell between the Rumble pay-per-view and the pandemic-enforced empty arena days, there was an episode of Raw where McIntyre decimated his 'Mania opponent.
With WWE obviously keen to establish Drew as a credible challenger for Lesnar, the former Chosen One left the one-time UFC Heavyweight Champion in a heap on the Raw stage after nailing him with three Claymores. Despite selling this by appearing to be knocked out, Brock was still aware enough to bark a vital instruction to McIntyre.
"Pick up the belt", is what can be heard from Lesnar when watching that segment back.
Clearly Drew had forgotten he was supposed to raise the red brand's biggest prize above his head to close out this assault on Brock, and thus he swiftly did just that once Lesnar had prompted him.