10 Secret WWE Pasts Of AEW Wrestlers
All Elite World Wrestling Entertainment.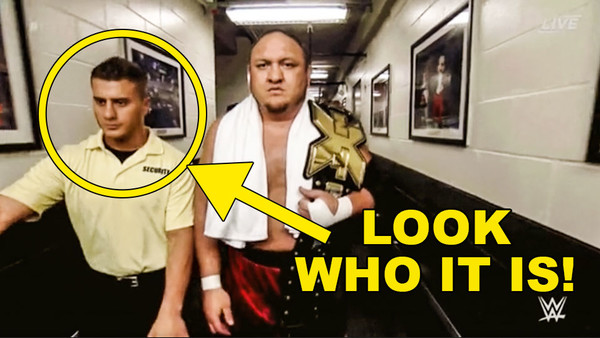 Everybody's got to start somewhere.
That very notion is one of the best things All Elite Wrestling has going for it, offering talents different starts that should finish in making everybody a small fortune and the wrestling business a little bit better than it was before. Whether it's a fresh start (Shawn Spears), a new start (Jon Moxley) or just a start altogether (Teal Piper), AEW's diverse and dynamic hiring policy has already brought together a varied crop of talents that should ensure the company getting off to the best possible start when it launches its fascinating weekly TV show in October.
That most of the performers are brand spanking new to the mainstream wrestling audience need only be a blessing rather than a curse - the less old-career stink to wipe off the better, not least with the company looking to remain a babyface organisation as long as possible. A place of making stars rather than stifling them and destroying them will be the narrative, with only a select few there to share memories of the alternative options working for the market leader...
10. The Young Bucks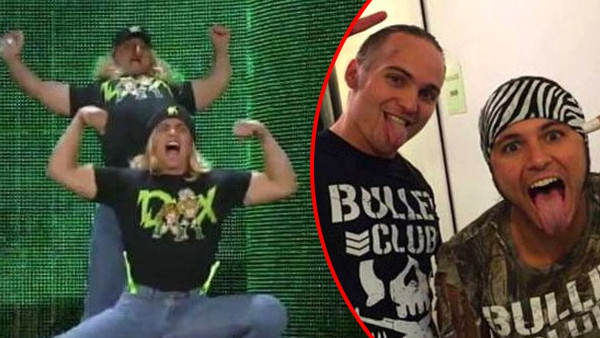 This is so delicious because it's Shawn Michaels and Triple H.
In 1997, D-Generation X tore up traditional wrestling rules on a weekly basis, adding yet more chaos to an increasingly wild Monday Night Raw broadcast soon to supplant WCW Nitro as the industry's Number One rated weekly show. They were the New World Order halved in number but doubled in danger, making that once-transcendent stable look ancient in comparison. Much like how The Young Bucks would look now if suddenly stood next to the seniors club that filled the ring to bury The OC on Raw Reunion.
On a recent edition of Being The Elite, Matt and Nick Jackson spoke fondly of their remarkable journey through pro wrestling - the journey that has helped forge All Elite Wrestling and all that company may yet offer to the industry at large.
They were close to giving it up thanks to a woeful TNA run and the indifference they'd been shown by WWE - Matt and Nick were knockoff Hunter and Shawns to Vince McMahon et al, and that's all they'd ever be until they were offered deals in 2018. Deals they were always going to turn down with something much bigger up ahead.