10 Segments Sky Sports Cut From WWE Programming Airing In The UK
Won't somebody please think of the children!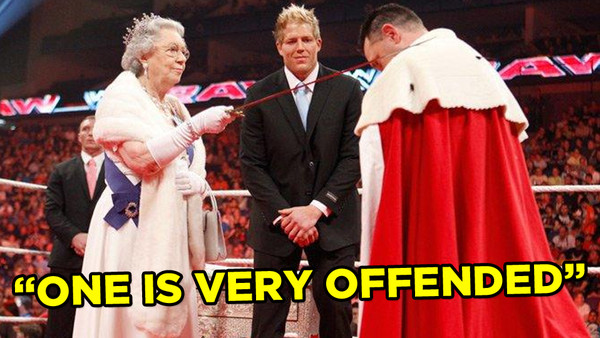 In a dramatic shake-up, WWE ended their long-running TV deal with Sky Sports to switch to BT Sport earlier this year. Sky exclusively held the UK broadcasting rights for the world's largest wrestling company for three decades. Rumours grew that Sky had grown agitated with WWE for showing its pay-per-views on the WWE Network, reducing Sky's revenue on Sky Box Office. In December Sky Sports issued an 'end of an era' tweet with a GIF of Shawn Michaels that thanked WWE fans for their loyalty through the years.
Now WWE can be risqué, and the WWF Attitude Era was for sure one of the edgiest eras in wrestling history. But since its debut in 1999 SmackDown has always been TV-PG. And from June 2008, all of WWE's programming made the full transition to TV-PG content. When it did air on Sky Sports though, regardless of the year, they weren't too thrilled with certain segments WWE chose to use as content. While they aired in America by getting past their Standards & Practices, Sky Sports chose to cut segments they deemed were inappropriate. Here are 10 that just went too far for Sky Sports.