10 Strangest Things Wrestlers Ever Bought
From Muppets collections, to freakish sculptures, wrestlers have a habit of buying strange stuff.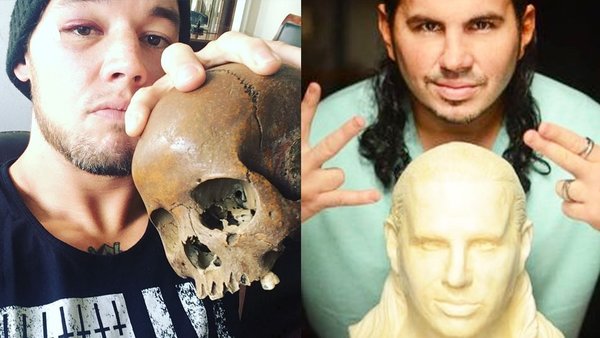 Professional wrestling isn't what you'd class as a run of the mill occupation, it must be said. This particular job sees individuals often dressing up in vibrant get-ups and throwing themselves around a ring for a living to the sound of thousands in an arena going nuts.
With that in mind, it won't come as much of a surprise to hear that the distinct personalities who call this industry a workplace have a habit of spending their hard-earned money on items as peculiar as the very business that financed said purchase.
Now for this list, we won't be strictly focusing on the objects or assets that caught the eye due to their insane value.
Though some of these absurd investments didn't exactly come cheap, the following entries will be taken up by the most strange, surreal or downright outrageous commodities that wrestlers simply had to have.
Who are we to judge a star for coughing up some serious dollar to get their hands on the mansion of their dreams after a long hard graft to the top of the industry? Spending their dough on soft drink merchandise, though? Yeah, that seems odd.
10. Rey Mysterio's Swords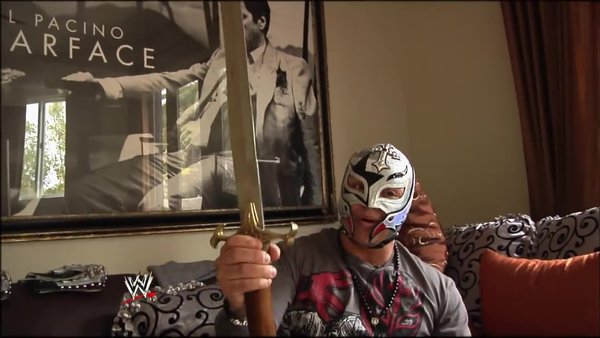 With an illustrious career spanning three successful decades, Rey Mysterio has no doubt earned himself a pretty penny since first catching fire in the mid-90s.
Though he's clearly fond of spending some of that hard-earned cash on his vast array of eye-catching masks and in-ring attires, along with his fair share of Gucci get-ups outside of the squared-circle, 'The Master of the 619' has also been known to splash out on some more unorthodox items.
As it turns out, the former World Heavyweight Champion actually owns a rather impressive collection of swords that he's accumulated over the years. Displaying the weapons on an episode of Superstar Toyz in 2012, Mysterio showed off a crazy blade he had shipped over from Japan, alongside a few other notable editions in his possession.
The star even owns a prop sword used on The Scorpion King movie, and is still waiting on The Rock himself to come and sign the remarkably sharp weapon.