10 Tag Team Wrestlers Who Held Their Partners Back
9. Jack Swagger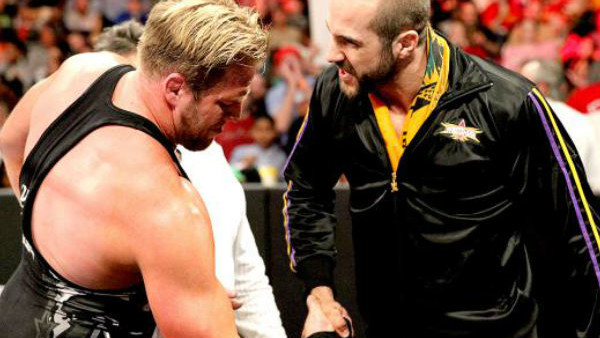 Cesaro won the United States Title in 2012 and seemed to be on a hot streak, but after losing the belt he fell down the card. How could he be saved? Not by teaming him up with an inferior worker who was on a similar downswing, that's for sure.
Jack Swagger had a brief career resurgence in 2013 with a Tea Party-inspired gimmick, but a loss to Alberto Del Rio at WrestleMania 29 spelled the end of his main event run. Despite the anti-immigration aspect of Swagger's character, the Swiss Cesaro joined up with him, and thus, The Real Americans were born.
Though both men could have made a solid team, Cesaro - who had already emerged as one of the best workers in the entire company - was overshadowed by the team's silly antics and in-fighting. While long singles matches featuring "The Swiss Superman" could have made all of the company's shows better, The Real Americans were typically beaten in quick bouts.
Even once the team split, Cesaro still struggled to find success. It's only in the past year that he's started to reach stardom.