10 Terrible Wrestling Matches Everybody Loves
9. John Cena Vs. The Fiend (WrestleMania 36)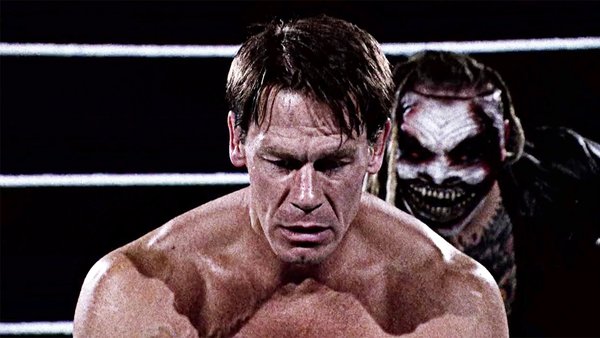 Credit to Bray Wyatt, John Cena, and WWE for trying to think a little outside the box when it came to one of the marquee WrestleMania 36 showdowns unfortunately forced to go down inside of an empty Performance Center. But the fact this particular cinematic showdown came in the wake of an absolutely joyous Boneyard riot did it no favours in the end.
That being said, the all-round insanity that can be found going down during this Firefly Funhouse slice of madness still brought with it a few guilty pleasure highlights along the way.
From The Face that Runs the Place going full Muscle Man, spouting out "Ruthless Aggression!" in full 2002-mode, and donning an nWo shirt for a too sweet "what if?" beat, to Wyatt doing his best Eric Bischoff, a physical battle for the ages was nowhere to be seen. Yet, if you were looking for a few cheap pops in the thick of a terrifying global pandemic, then Wyatt and Cena had you covered.
Time hasn't been all that kind to the amateur dramatics on show from a now-Hollywood Cena, either. And while the "match" also serves as a reminder of everything that was unquestionably wrong about Wyatt's all-conquering Fiend monster, the creative lunacy dotted around Super Cena's deconstruction is still worthy of a spare 15-minutes today.