10 Things That Absolutely SUCK About Wrestling Today
AEW and WWE are working magic for their fanbases in 2023 - but that's no excuse for...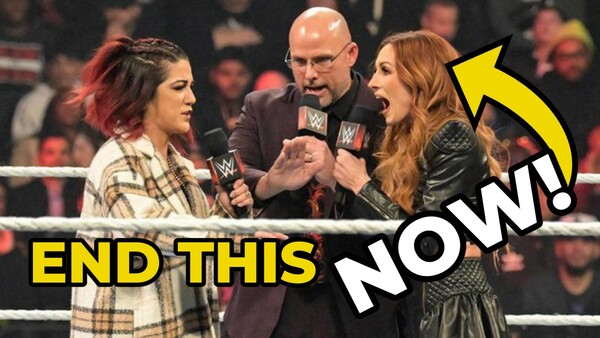 Pro wrestling is in tremendous health across the board.
Last night's Kenny Omega Vs. El Hijo del Vikingo match was the Tiger Mask Vs. Dynamite Kid of this generation. It was incomprehensibly futuristic and physically impossible. It was also impossible to watch that match and not hold the belief that AEW, at its very best, isn't the coolest thing to have ever happened in the North American wrestling industry.
Beyond that, the Elite saga is back and is posing several fascinating questions: what is Don Callis up to? Is Kenny Omega in on something with him? Or is Jon Moxley? Where does Konosuke Takeshita fit into everything: is he a foe or friend of Omega? Will he be one thing first, and then another? And in which order?
WWE's Bloodline saga is a commercial and artistic triumph. It is the first time that WWE has truly justified its place as the market leader in 23 gruelling, repetitive, almost antagonist years.
The Japanese industry is back and noisy, which - for now - compensates for the fact that New Japan isn't necessarily back in and of itself. CMLL is tremendous and available to watch on YouTube.
It's not all great. The indies are thrashed. BritWres is dead. The depth in North America barely exists.
Elements of the mainstream prevent this current era of wrestling from reaching true "golden" status, too...
10. The Excess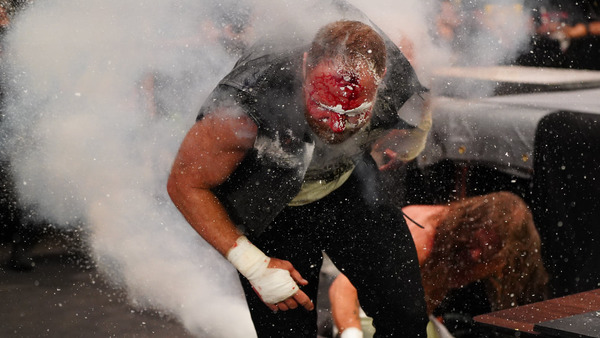 AEW - unless the promotion imposes a blanket ban - will never again recapture what it felt like to watch Dustin Rhodes bleed so heavily at Double Or Nothing 2019.
Blading is subjective, as is everything else. Subjectively, it's a cool visual that still has the capacity to heighten the drama and violent tone of an AEW match. That deepest level of emotion however - the terror, the sympathy - has evaporated.
It's not just a blood problem. AEW suffers from a problem with excess across the board and, as a result, often dimly walks head-first into problems. Consider the recent Brody King Vs. Daniel Garcia match from Rampage; at the finish, Chris Jericho used his bat to knock King out. King's arm fell to the mat three times, and while he didn't submit, that exact sort of false finish happens all of the time on AEW TV. Orange Cassidy two days prior kicked out at 2.9 after being struck with a "Golden Globe" award.
Why did Kenny Omega go to the effort of building his World Trios title loss around Brody's invincible threat, just for that to happen?
NJPW's excessive main event length has been a major issue for a while, and recently, both KENTA and Shota Umino were badly damaged by this obligatory rule. WWE's ref bumps, barricade spots and non-finishes all converge to make so little mean anything. The NXT shocked kick-out face became a meme three iterations of the brand ago.
Wrestling across the board desperately needs to be underpinned by a sense of narrative discipline.