10 Things We Learned From Bruce Prichard's Rob Van Dam Podcast
RVD could have been the next John Cena. Wait, what?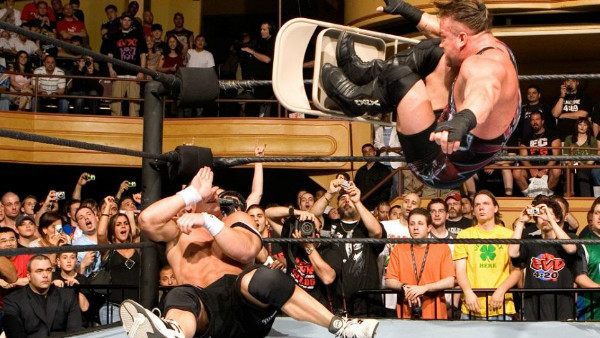 Bruce Prichard's 'Something To Wrestle With' podcasts are an almost-endless source of insight and information on what happened behind the scene during some of WWE's biggest moments. The in-depth character profiles are often the best episodes, and the latest was all about "Mr. Monday Night" Rob Van Dam.
Van Dam, a one-time WWE, one-time ECW, three-time Tag-Team, one-time European, four-time Hardcore and six-time Intercontinental Champion, never quite fulfilled his main event potential in the company despite his "Whole Dam Show" billing. That's Prichard's feeling anyway; one of the podcast's prevailing themes is that Bruce always thought RVD could have been more.
His own love of Van Dam's unique look and style stretched back to before Rob made a name for himself in Paul Heyman's ECW. That means Prichard had an eye on RVD when he was working as WCW enhancement talent in 1992-93.
The stories told by Bruce of Rob's time in WWE depict a strong-minded man who didn't let wrestling rule his life. He liked smoking pot, enjoyed keeping his private life away from the ring and couldn't resist a little joke at creative's expense...