10 Things We Learned From Dark Side Of The Ring: The Ultimate Warrior
9. When Warrior Knew He'd Arrived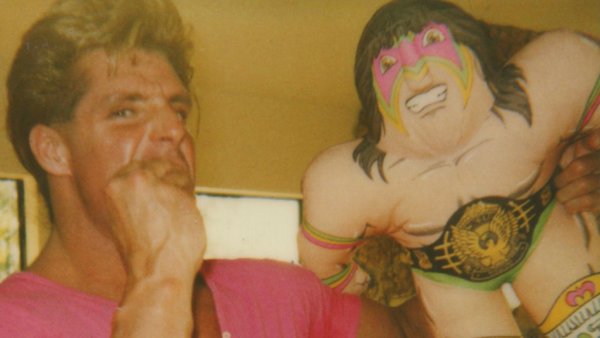 This might surprise you.
According to Shari, Warrior struggled with crushing anxieties that pushed him to be the best he could be. There was always that little voice at the back of his head saying, 'Psst - you're failing'. A few notable incidents helped him overcome those fears.
Tyree said that Warrior was thrilled when the WWF released a 'Wrestling Buddy' plush toy in his image. That told the man that he was actually making quite the splash in the federation - VICE included a pic of Warrior proudly holding up his merch for the cameras. That's a side of Jim Hellwig few got to see.
Shari was one of the lucky few, and she treasures his excitement to this day. Warrior knew he'd arrived as a big deal when Vince McMahon started releasing toys of his character. That's when the money really started to roll in for the family, but that cash changed the man behind the paint.