10 Things We Learned From Seth Rollins On Stone Cold's Broken Skull Sessions Podcast
Seth Rollins talks Becky Lynch, ROH, TNA, Vince McMahon, almost getting fired by WWE and more.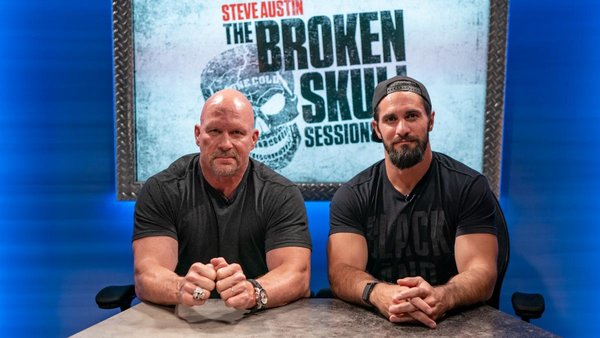 The shoot was on as soon as Seth Rollins accepted a beer from 'Stone Cold'.
The legend loves when guests are willing to share a drink with him, and he lightened up almost immediately when Seth tasted his own IPA brand and declared it a winner. After that, the latest 'Broken Skull Sessions' was always going to be fun - Austin loosened up, which brings out the best in his interview style, and Rollins ran with even the most basic of questions to make answers entertaining.
Nothing was off limits here either. Seth spoke freely about everything from ROH and TNA to Becky Lynch, his relationship with Vince McMahon and Triple H. The newest 'Sessions' also earns distinction for focusing on a ton of current stuff too.
Rollins' character on SmackDown was discussed, and there was an unexpected anecdote about exactly who came up with his look. Speaking of which, Vince McMahon is responsible for something fans love dearly, and Triple H almost fired his future protege before WWE storylines even reached that point.
This, predictably for Austin, was an engaging chat that both host and interviewee brought to life. Here's everything we learned...
10. He Signed A Verbal Deal With TNA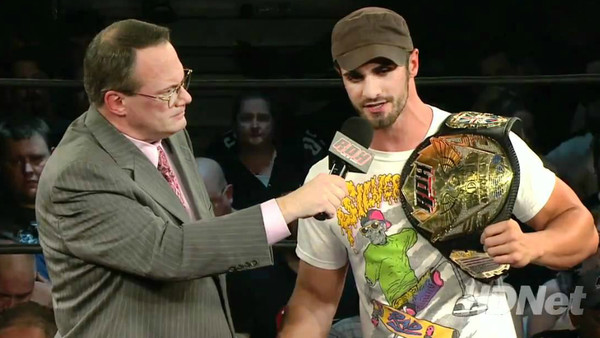 Joey Mercury once asked Tyler Black (Seth's old name in Ring Of Honor) if he'd been in touch with "anyone from New York". The then-ROH World Champion was taken aback by the former WWE star's question backstage, and didn't give him much of an answer.
He was interested though.
Mercury put the future Seth Rollins in touch with John Laurinaitis, but TNA were also interested in signing him to a contract and Rollins had agreed (verbally) to sign. Upon hearing that, none other than Jim Cornette called Seth up and said, "You ain't gonna go there and get over - you're gonna go there and go under"; he was horrified by the thought of Rollins under Dixie Carter's watch.
Corny aided Mercury in getting Seth to WWE instead. Terry Taylor, who was working for Impact at the time, was disappointed by the whole ordeal. Rollins kept TNA waiting whilst he himself waited to hear back from Johnny Ace.