10 Things WWE Regrets About Elimination Chamber
May we never speak of December To Dismember 2006 again.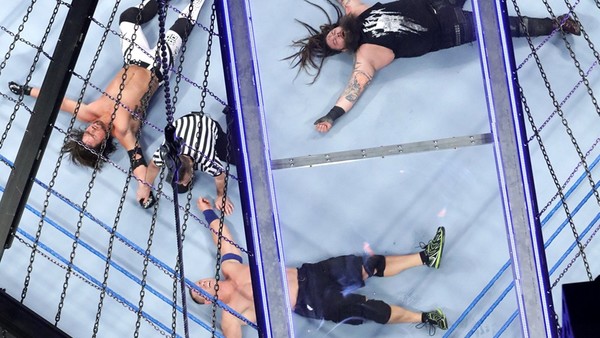 The Elimination Chamber remains one of the most elaborate, over-the-top match concepts ever devised by WWE, and more specifically Triple H, who created the stipulation back in 2002.
The first bout took place at that year's Survivor Series, with Shawn Michaels defeating 'The Game,' Booker T, Chris Jericho, Kane, and Rob Van Dam to become World Heavyweight Champion. It would then become a full-on pay-per-view of its own in 2010, and, barring a break in 2016, WWE have presented an annual version ever since.
Elimination Chamber can be a fun event, and it has delivered its share of big moments over the years. Unfortunately, though, the gimmick tends to promise more than it delivers. It has never been as brutal or engaging as Hell In A Cell, the timed entrance format has a tendency to make things clunky, and the structure has proved straight-up dangerous at times, forcing wrestlers into tentative performances.
These shows have a tendency to fall apart, basically, and sometimes, the Chamber and event named after it do so through good old-fashioned bad booking decisions. That's what we'll be focusing on here, as we traverse the tainted legacy of a concept WWE rarely make the most of...
10. Undermining The Raw Chamber (2010)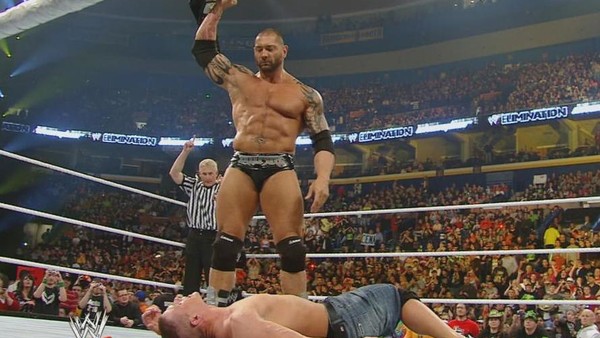 Elimination Chamber 2010 saw Raw's Sheamus defend his WWE Heavyweight Championship against Kofi Kingston, Randy Orton, Ted DiBiase, Triple H, and eventual winner John Cena. It was a nondescript Chamber match, and one of the least interesting offerings in the stipulation's history. This alone doesn't make it worthy of inclusion on our list, as there have been countless dull EC bouts over the years, but WWE's decision to undermine the entire bout within minutes of its conclusion certainly does.
The real problems came after the bell. Cena had just won the belt, and out came Vince McMahon, announcing an immediate title defence against Batista. Big Match John was served-up like a medium-rare steak. 'The Animal' ate him up, and that was that: McMahon had repaid the favour he owed Batista for assisting him in the Bret Hart feud, and Cena's reign was over before it had really begun.
Batista becoming champion wasn't a problem in itself as he was an outstanding heel at the time, but the whole charade rendered an entire Elimination Chamber pointless. The match's efforts only served to set up another Cena vs. Batista clash for WrestleMania.