10 Things WWE Wants You To Forget About Jerry Lawler
So why exactly did he miss Survivor Series 1993?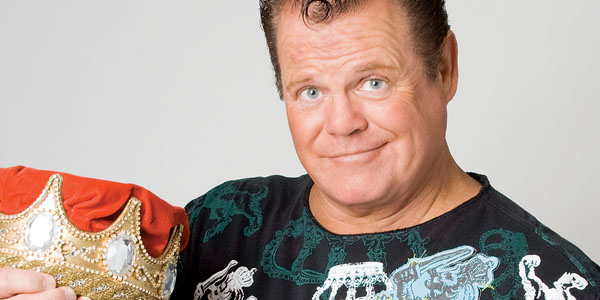 Jerry "The King" Lawler is a legendary WWE Hall of Famer and one of the longest tenured on-air WWE employees that there's ever been. He got to WWE in late 1992 when he was in his early 40s. By that point he was already a big name in the Memphis area and other parts of America as a top wrestler that wasn't in WWE or the NWA. His most famous incident was the angle with Andy Kaufman on the David Letterman show in 1982 that a lot of people thought was real, but it was just an elaborate work. A lot of us didn't know much about him before his WWE debut run. He started out as a heel commentator that also wrestled. His main feud in 1993 was with Bret Hart over the King of the Ring crown. For the most part he was a heel commentator and he really was great at it. His chemistry with Jim Ross at the commentary table helped them become one of the greatest announcing duos in the history of wrestling. Once he stopped being a heel announcer he got worse at it although getting older helps too. These days Lawler is a 64 year old that is fully recovered after the heart attack he suffered live on Raw two years ago. He's one of the oldest people that's on WWE TV regularly. While a lot of fans have respect for everything he's done in his Hall of Fame career, there's also a feeling that he's not nearly as good as he was as an announcer and should probably retire sooner rather than later. Like with any WWE employee, there are plenty of things that WWE wants us to forget about the guy. They might be things that they would never talk about on Raw or any TV show. Perhaps it might make a DVD, but those are more "inside" anyway. This is about the characters on WWE's TV shows and in some cases his personal life too. It's time to look at the ten things that WWE wants you to forget about Jerry "The King" Lawler.