10 Things You Didn't Know About Braun Strowman
5. Mark Henry Got Him Signed To WWE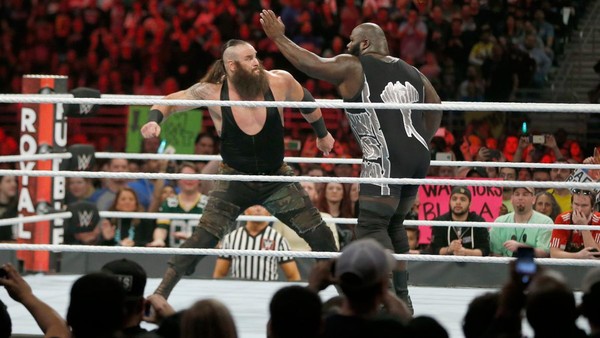 Braun Strowman may have made light work of The World's Strongest Man this past Monday on RAW but it was Mark Henry who could be considered responsible for Strowman's arrival in the company. Henry's own strongman past is well-documented and equally well celebrated, with Henry still the owner of the greatest raw deadlift by an American citizen in history.
Despite making a career for himself in professional wrestling, Henry has continued to stay in touch with the strongman world, in many ways acting as a scout for Vince McMahon & company on the circuit. It was Henry who went to WWE management and told them that they should check out this Adam Scherr guy, a giant of a man who was somewhat different to the usual strongmen.
Strowman was a showman who would eagerly get the crowd involved in his lifts, claiming that the louder they got the stronger he got. It was this crowd-pleasing desire and a natural charisma that turned WWE on to Strowman and a recruiter subsequently gave the big man his shot. Strowman made the call and the rest is history. A few years later the protégé squashed the mentor.