10 Things You Didn't Know About Sasha Banks
Everything you didn't know about a bonafide future Hall of Famer.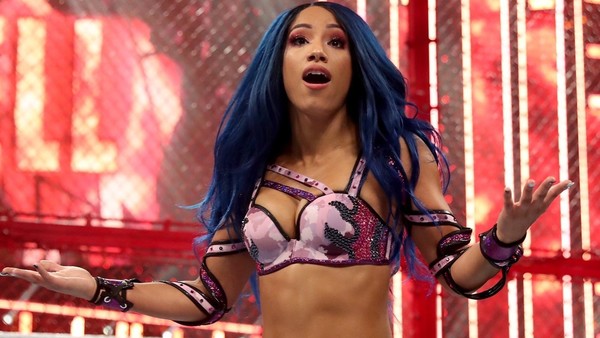 Okay, so she hasn't had the best year or so, but Sasha Banks remains one of the best performers in all of WWE. The Boss can do it all, and it is only a matter of time before she wins another championship and manages to defend it, embarking on a career-defining reign in the process. The sooner, the better, obviously, but the feeling remains that Sasha Banks is a generation-defining superstar waiting to happen.
Even without future success, the assumption is that Sasha Banks is a future Hall of Famer, right? The Boss has been front and centre of the Women's Evolution, performing in history-making matches and instilling a new sense of purpose in female wrestling. When all is said and done, Banks will go down in history as a very important performer.
Despite all of her prominence, Banks has done better than most when it comes to keeping her private life, well, private. Rather than living in the public eye, Banks has done a fantastic job of managing the balance between church and state. So what do we know about Sasha Banks, outside of the whole 'related to Snoop Dogg' and 'liked Eddie Guerrero' things?
John Bills
Born in the middle of Wales in the middle of the 1980's, John can't quite remember when he started watching wrestling but he has a terrible feeling that Dino Bravo was involved. Now living in Prague, John spends most of his time trying to work out how Tomohiro Ishii still stands upright. His favourite wrestler of all time is Dean Malenko, but really it is Repo Man. He is the author of 'An Illustrated History of Slavic Misery', the best book about the Slavic people that you haven't yet read. You can get that and others from www.poshlostbooks.com.
See more from John