10 Things You Didn't Know About Stephanie McMahon
Daddy's Little Girl or Billion Dollar Princess?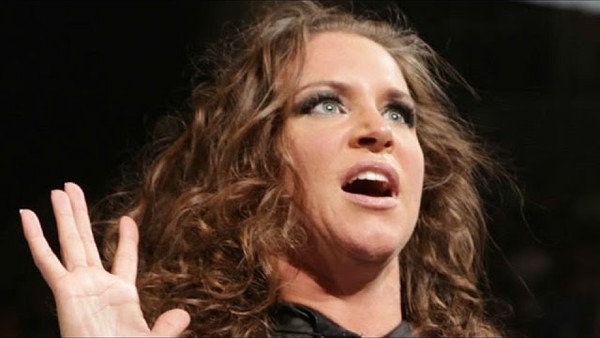 Over the course of the last two decades, Stephanie McMahon has infuriated the WWE Universe as one of top heels in all of professional wrestling. As the Billion Dollar Princess, she was a spoiled brat who used her father's influence to get what she wanted. As Triple H's wife, she was one-half of the greatest power couples in wrestling and as one-half of The Authority, she has ruled over her father's company with an iron fist, making life miserable for several of the company's top babyfaces.
But little is known about the young heiress to the WWE empire beyond what is seen in front of the cameras. What drives her? What roles did she play in her father's company prior becoming a character on Raw and SmackDown? Did she have any vices growing up? Are there any moments from her career that she considers her favorite?
These are just a few questions that fans would understandably have for the most powerful woman in all of sports-entertainment...
10. She Was Once A Junk Food Junkie
Who doesn't love a pastry or a soda? It's human nature to find something that tastes good and eat it. That's how food works.
As she described in an interview with RXMuscle.com entitled "Stephanie McMahon: First Daughter of the WWE, Super Mom of 3, Woman With Food Demons," Stephanie discussed her fondness of sweets while growing up McMahon.
I have always struggled with my weight. Training was big in my family but growing up, nutrition was not. I would eat honey buns for breakfast and drink a 6 pack of Coke during the day. It's not that my parents would have thought that was a good way to eat, they just weren't home enough to monitor what I was eating; they were working most of the time trying to build their business. I ate good food too don't get me wrong, my mom is one hell of a cook, but the bad food was always around for the taking.
In a business where bodies and dieting are always at the forefront of discussion, it is nice to see someone who admits enjoying food that is far from good for you. Eating is not a bad thing, especially if you put in the work to tone your body and show a certain amount of discipline while doing so.
That may not have been the case originally but anyone that remembers what the beautiful, young Stephanie looked like when she debuted back in 1999 compared to the stunner fans see today, they can see the effort she has put in to build the body she flaunts on Monday nights.