10 Things You Didn't Know About The Big Boss Man
Wrestling's original Law and Order.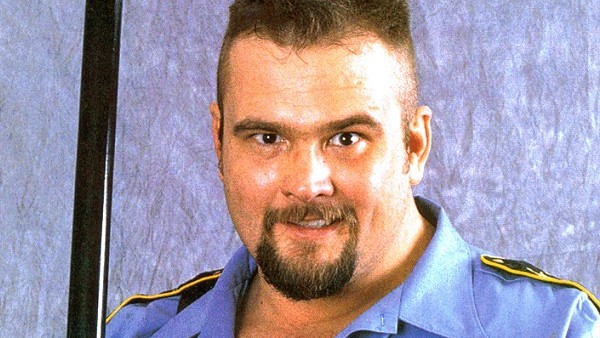 Finally, twelve years after his untimely death, Ray 'Big Boss Man' Traylor is being inducted into the WWE Hall of Fame, alongside already announced inductees The Godfather, The Fabulous Freebirds, and Sting. The Boss Man will be honored for his memorable contributions to the wrestling business over a career that spanned three decades. Starting out in wrestling as a bodyguard for James E. Cornette in Jim Crockett Promotions, the Boss Man's career would go on to reach huge heights in the late 80's, when he would enjoy main event level feuds with such names as Hulk Hogan and Randy "Macho Man" Savage. By the time the 90's arrived, The Big Boss Man was one of the most popular stars on the WWF roster. If you look at merchandise from that time, Boss Man's likeness sat side by side with Hulk Hogan, Ultimate Warrior and Jake Roberts as one of the WWF's premier babyfaces. Boss Man shirts, Boss Man foam nightsticks, Boss Man baseball caps, Boss Man masks, Boss Man action figures - the guy was everywhere. After a moderately successful midcard run in WCW (including a stint in the New World Order), the Boss Man would return home to the WWE in late 1998, this time as a heel. He even replaced the iconic blue uniform with black riot gear and a vest - sorry Roman Reigns, but the Boss Man can claim credit for that look! Although the Boss Man is no longer with us, it's good that we get to see such a storied career now capped with the honor of "Hall of Famer". We all remember the uniform, the badge, and the threat of "Servin' Hard Time!", but let's look at at ten other facts about the man who "carried a big stick, a ball and chain too"...