10 Things You Didn't Know About WWE In 1991
The Attitude Era predated the New Generation era... sort of.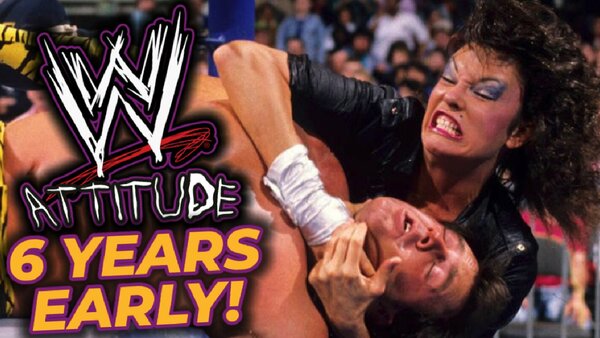 What are your memories of the year 1991?
There's a good chance that you were young enough to remember it fondly, since you were likely young, naive, and basking in the glow of the spectacle of it all.
You will remember feeling pure elation as Randy Savage and Miss Elizabeth reunited at WrestleMania in one of the most powerful moments in the history of the company. The angle was so well-paced and performed with such warm emotion in and of itself that this writer, who had WrestleMania VII before most other Silver Vision tapes, bawled like a mewling infant with zero context of the Mega Powers Explode angle. Arguably, this was the very vision of sports entertainment perfected.
You will remember Bret Hart and Mr. Perfect's technical masterclass at SummerSlam, because that match set the very template of your fandom. You persisted with and fell in love with the form as a result of Hart's brilliance. He didn't flog many VHS covers, but he is responsible for the fraying tape caused by overuse.
You will remember Randy Savage's arm getting gnawed off by a shoot cobra - but you might not recall the sheer extent with which the WWF went heavy heat mad in one of its most controversial years ever...
10. A Sign Of The Times, An Omen For The Future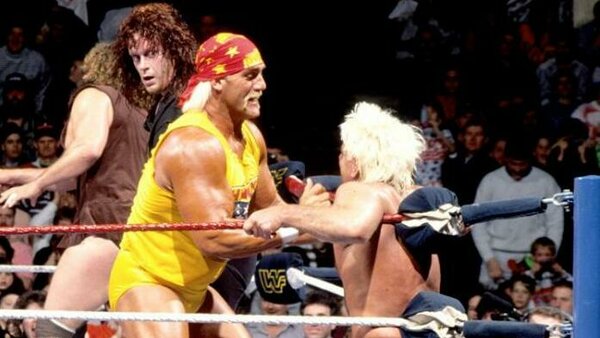 You might have wondered, on more than one occasion, why WrestleMania VIII was not headlined by Hulk Hogan Vs. Ric Flair.
It felt like the biggest match not just in the WWF, but in all of pro wrestling. Hogan and Flair were the respective Aces of the WWF and the NWA. It was inconceivable that they'd ever lock-up, since they embodied the values of each promotion. Hogan was the über-muscled broad superhero, Flair the elegant, technically immaculate cardio machine.
And yet, through Jim Herd's idiocy, the dream match was made possible - but the reality of 1991 explains why it did not happen in 1992.
In a trivia note, Hogan and Flair actually worked their first match, unadvertised, on an impromptu basis. In Dayton, Ohio, on October 22, Hogan replaced Roddy Piper. Hogan and Flair did the post-TV taping dark match on a whim, thinking it was a good idea to feel one another out in the ring before taking their show on the road.
You may have read that the programme didn't, for whatever reason, connect with the public to the level anticipated - but you might be surprised at how early the thing failed to ignite.
The very first advertised Hogan Vs. Flair match took place on October 25, 1991 at the Oakland Coliseum. Their main event drew 13,400, but did not set a record for pro wrestling nor sell out the building's capacity.