10 Times AEW Turned Trash Into Treasure
In All Elite Wrestling, you can trust the process. Eventually...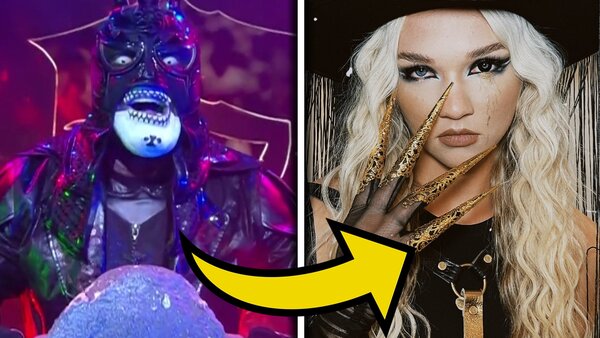 In his famous, incredible promo of November 8, 2019, then-All Elite Wrestling EVP Cody Rhodes took pride in AEW's willingness and ability to "listen".
This verbal segment wasn't all talk.
The early, mostly well-received phase of AEW Dynamite was not without flaw, and certainly not without criticism. AEW's "change the world" promotional bluster was off-putting to some, and those critics let AEW have it. Time management was one such early issue. Several matches worked by the less experienced members of the roster went too long to the detriment of the episodic TV experience. The matches and angles were red-hot, but where were those interview segments? Hadn't wrestling fans wanted down-the-lens fire for almost two decades? Wasn't AEW meant to bring back what wrestling fans wanted?
Promo time was at a premium on the wrestling-centric early shows. People were mystified and unhappy that MJF and Jon Moxley hadn't brought that fire. Now, they, Hangman Page, Chris Jericho et al. have brought back a level of unscripted mic brilliance not witnessed consistently in the U.S. mainstream in decades.
Since 2019, AEW has refined itself - and solved far more pressing issues - to even more profound an extent...
10. NJPW X AEW Forbidden Door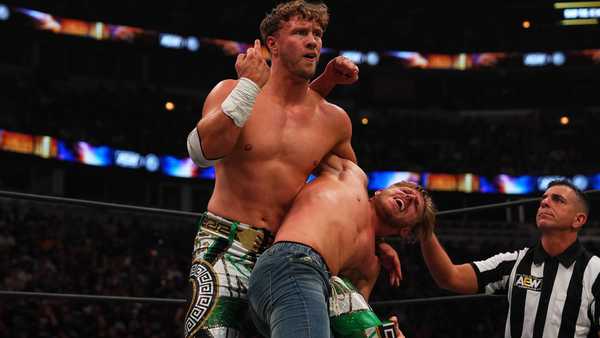 The build to NJPW x AEW Forbidden Door was dire.
It was also cursed; CM Punk Vs. Hiroshi Tanahashi and Bryan Danielson Vs. Zack Sabre, Jr. were scrapped through injury. The level of detail and craft across those matches would have been sublime, but even if the latter match had happened, the build would have faltered.
As alluded to in Bryan Danielson's bizarre "I can't make the show and I'm making you wait 48 hours to reveal this crushing news" promo, Chris Jericho had paid off ZSJ, mercenary, to take Danielson out of Blood & Guts before a legitimate concussion had ruled him out.
Why did this need a North American TV-style build? Wasn't the idea behind a co-promoted show a collaboration of each company's booking principles?
Why couldn't ZSJ - winner of almost as many Bryan Danielson awards as Bryan Danielson - have issued a challenge to determine who once and for all was the best technical wrestler alive?
Why was Hiroshi Tanahashi programmed opposite the JAS in a pseudo-can they co-exist? deal with Jon Moxley? Why did Tony Khan plot some convoluted business with FTR, Will Ospreay and Best Friends to arrive at Ospreay Vs. Orange Cassidy? Couldn't Ospreay have told Cassidy he was a joke?
There were few personal issues heading into Forbidden Door, and, somehow, even fewer instances in which the representatives of each promotion were fuelled by a desire to prove that their home was the premiere destination for professional wrestling.
The pay-per-view itself was magic. Almost every match ranged from crazed fun to world-class action. The shot of Sting's silhouette before he dove onto the Young Bucks from atop an entrance tunnel! Orange Cassidy planning five defensive moves ahead! Tana making you beg out loud that he could stay in the match!
SHOOTER!
The whole thing was a masterpiece, one of the best PPVs ever. Hopefully, this year, the hype equals the quality.