10 Times Impact Wrestling Went Too Far
For when "Cross The Line" was more than just a slogan.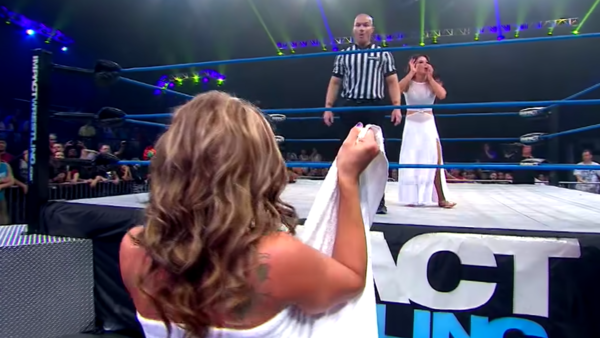 TNA/Impact Wrestling (and get used to that constant qualification...) hosted 12 LockDown supercards before permanently parking the concept in 2016.
For the uninitiated, LockDown was a supercard made up entirely of cage matches. Every single one a fracas fought inside the steel structure. It all happened because of a sarcastic put-down of the product at large.
Then on TNA's creative team, Dusty Rhodes flippantly noted that the company should just go ahead and put every match in a steel cage one night. It was a caustic observation of a prevailing over-reliance on gimmicks in the industry during the post-boom mid-2000s. Nobody laughed, and the concept fit the organisation's desperation to subvert traditional expectations just to pull focus away from WWE as the industry standard. And so it came to pass.
There were some decent LockDown events in the years that followed, too. It was a concept too far - of course it was, you shouldn't repeat working a leg twice in one night, let alone a cage match - but it spoke to the complex near 20-year history of this strange pro wrestling company.
To this day there remains an enigmatic quality too much of the output. And unlike the vaunted McMahon Family lockbox, the secrets are out there and able to view. And where else to start than with the company's most infamous uncloseted skeleton...
10. Hardy Buck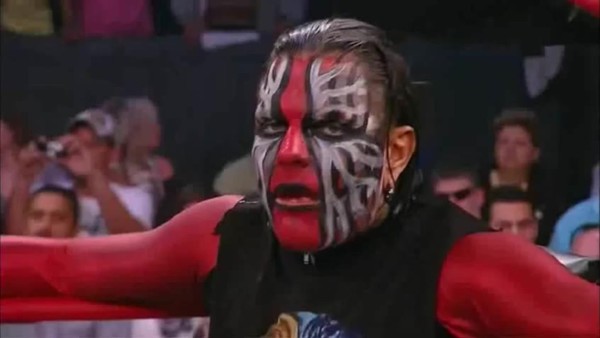 It took numerous bad decisions for the world to bear witness to Jeff Hardy's plight live on a wrestling pay-per-view - some of them not even the work of the 'Charismatic Enigma' himself. Hardy had gone too into the grasp of his drug and alcohol demons before Victory Road 2011, but his employers had never exploited it to this degree.
Of course he shouldn't have gotten himself into the dreaded "no condition to perform" state, but that exact terminology was created because of its literal connotations. He was categorically not fit to engage in such a dangerously physical endeavour, yet TNA management made yet another hideous decision by allowing it to proceed.
Eric Bischoff was the face of the call, emerging before the bout commenced to inform Hardy and infuriated opponent Sting of the revised finish in order to get the former Champion out of there even quicker than they'd (recklessly) gotten him in.
'The Icon' looked understandably livid with his lot, but Jeff was tragically too far gone to realise that he'd hit professional rock bottom.