10 Times Vince McMahon Sold His Soul
Cupid Stunt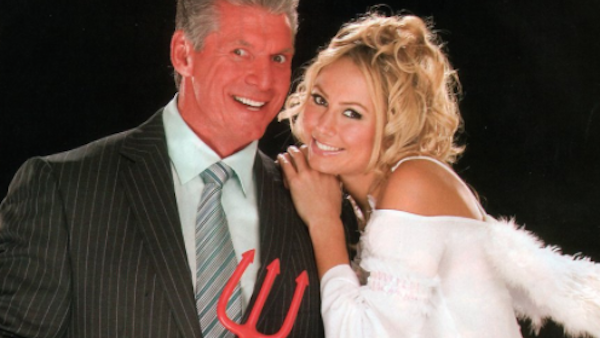 Paul Heyman was sweating more than usual when he hit the home straight of an exhilarating promo several months too late to save a fatally wounded storyline, but his words were nonetheless powerful to the portions of the audience that fully comprehended their heft.
He tore into the Chairman for his ethically shaky 1980s charge as part of a last ditch effort to create some tension between the warring 'companies' ahead of a Survivor Series 2001 showdown that would end the wretched WCW/ECW Invasion angle once and for all.
As he put it, "Your father went around the country and shook the hand of every promoter in this country and swore to them he'd never compete against them... and when your father DIED you competed. With your ruthless, merciless take-no-prisoners attitude you ran them all out of business didn't you Vince?!"
It is happening again.
The prodigal son-in-law has shaken those same hands (usually in front of a camera for the benefit of unending Twitter parodies and an Axxess photo opportunity) and dished out talent exchanges and front row tickets in return for a significant foothold in the prosperous UK market. It is to combat an uncertain mutual threat, but should ITV's World Of Sport fail to garner significant momentum the WWE friendship committee will almost certainly be exploded and exploited.
Stone Cold Steve Austin really did shake hands with "the devil himself" at WrestleMania X-Seven. McMahon's stared into the fire more than once, but always sees green instead of red.
10. Toil For Oil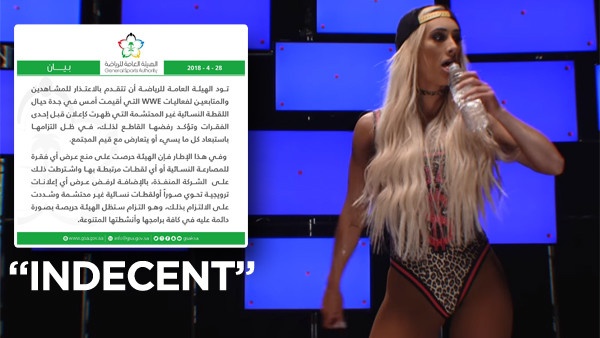 The frustratingly blatant ethical concerns were well-combed when WWE announced their participation in Saudi Arabia's 'Vision 2030' project, then promptly parked in order to guiltily enjoy the spectacularly stupid Greatest Royal Rumble as a bizarre sequel to WrestleMania 34.
The show under-delivered in most aspects, not least in lacking any matches or segments featuring females due to strict rules the company dared to suggest they were working on (or working around) over a long and prosperous decade-long relationship with the country.
Their claims were undermined by a furore generated by a Network commercial that aired featuring Sasha Banks, Carmella and others in their wrestling gear being considered worthy of an apology from the country's sports authorities.
WWE aren't pushing gender politics in Saudi Arabia just as they're not Titus O'Neil for falling flat on his face during the eponymous main event itself. The company pocketed millions for the event and will claim millions more for the follow-up events held over the next decade as per the agreed deal. Money talked loudest to Vince McMahon yet again, despite the pathetically transparent Monday Night roar he ordered from his female talent during a lacklustre main event on the go-home telecast.