10 Times WWE Blatantly Used Racist Stereotypes
9. Saba Simba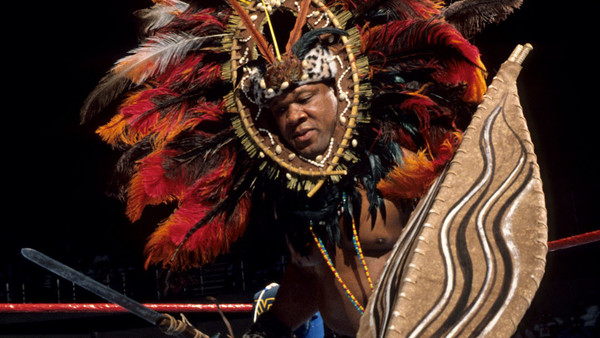 "Well that's ridiculous!" blurted out Roddy Piper, as he watched on agog at his friend Tony Atlas inexplicably kitted out in tribal regalia. "Proud of his heritage indeed," crowed Vince McMahon besides the indignant 'Hot Rod', with no real concession given as to precisely what that heritage was.
Viewers were asked to fill in blanks with handily received racial stereotypes. Here was Tony Atlas, fifteen years a pro wrestler and one time Mr. USA, dancing around in feathers for one reason and one reason alone. Atlas himself later praised McMahon for giving him a second chance during a personal nadir, but did he have to repackage him in such a manner?
Put it another way: Jim Neidhart would never have returned as 'Saba Simba'.