10 Times WWE Decided To Switch WWE Champions RIGHT BEFORE Entrances
WWE don't half have a habit of calling an audible right before the bell is set to ring.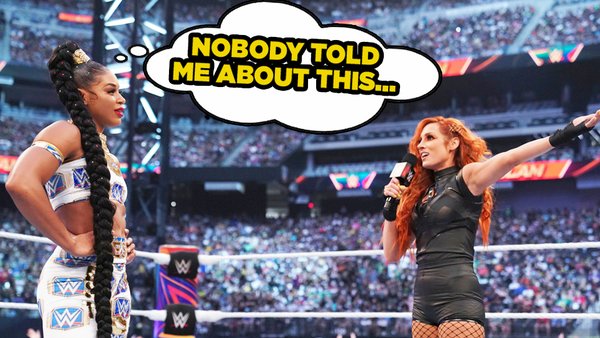 No matter how long you've found yourself devoted to this frankly absurd world known as the wrestling business, the act of a development coming completely out of the blue still holds the potential to leave your jaw banging off the floor.
But while some promotions pride themselves on planting seeds and pulling off outstanding swerves that have been planned some time in advance, WWE, or more specifically Vince McMahon, has a habit of suddenly ripping up the script and going in a completely new direction on whim.
And while some last-minute changes can come into play over the course of a weekend of exciting brainstorming, seen in Big E's recent sudden shift over to Raw and eventual cashing in on Bobby Lashley to win the WWE Championship, others aren't quite given that same type of space to breathe.
In fact, some landscape-shifting title changes have actually been given the green light as late in the day as when the music for an entrance was still playing pre-bout!
From The Man finally coming around and changing the game again, to a Beast making a career out of being called upon late, these Championship shifts were by no means always part of the plan.
10. Riddle Was Set To Be United States Bro For A Bit Longer - WrestleMania 37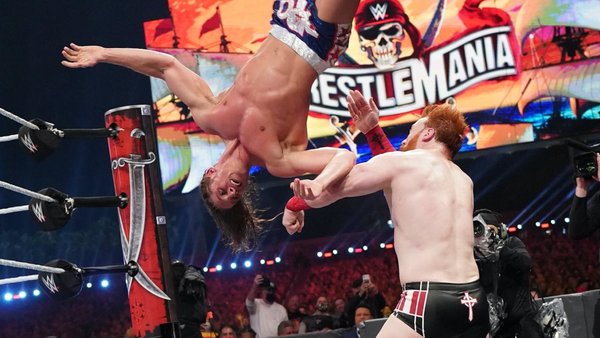 After putting together a collection of some of the most gruelling encounters seen on WWE television in some time, a decent amount of onlookers were all silently hoping that Sheamus would be given something compelling to do coming into the first fan-attended WWE PPV in forever.
Thankfully, a thrown together rivalry with United States Champion Riddle ensured the violent Irishman's talents wouldn't be wasted on the night of WrestleMania 37, but the unexpected sight of Sheamus taking away The Original Bro's mid-card crown was enough to catch just about everyone off-guard.
As it goes, the former NXT man was very much set to continue on reigning as the US Bro coming out of The Show of Shows. However, a surprisingly late call saw Riddle lose his title as a way of undoing a development that was never actually supposed to go down in the first place, with the eventual RK-Bro man's winning of the strap at Elimination Chamber coming as another last-minute switch-up due to Keith Lee not being available to win the belt.
On top of this late-US title switcheroo, the result of Randy Orton and The Fiend's bitter 'Mania blow-off was also said to have been a seriously late call too.