10 Times WWE Fired Wrestlers Who Were Dating Wrestlers
Till death, or getting released from WWE, do us part.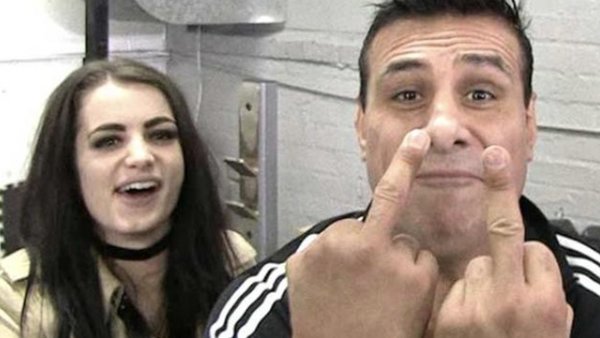 Romance and relationships in wrestling can be tough and tricky to maintain. Up until recently Superstars in WWE were regularly working and touring in different towns and countries every week, which can be arduously hard for talent who have relationships outside of WWE. But the road can be a lot easier if you're partner's by your side in it all. Just ask Corey Graves and Carmella, Daniel Bryan and Brie Bella, and Seth Rollins and Becky Lynch.

But sometimes wrestling couples have to deal with working for separate promotions. Jon Moxley famously let his contract expire in WWE in early 2019, having been worn out and fed up with creative, and signed with AEW, all the while his wife Renee Young continued working for WWE (for a period of time). Until recently Mickie James and Nick Aldis' son could watch his Mum on Raw and his Dad on NWA Power. Adam Cole and Britt Baker are having amazing moments in their careers in NXT and AEW respectively, even having competed against each other for ratings/demos in the Wednesday Night Wars.
There are times like these when WWE gives Superstars no option but to distance themselves from their partners by outright firing/releasing them from their contracts.