10 Times WWE Loved Making Your Favourite Wrestlers Cry
9. Ricochet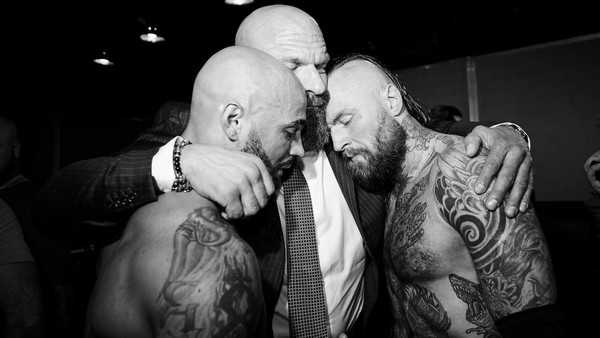 Is Ricochet a real life psychic as well as a real life superhero? It might explain why he was so moved by the reaction he received during his final electrifying evening as an NXT superstar.
TakeOver: New York was a special night featuring some special talents in special matches - so much so that an exhilarating opener between 'The One & Only', Aleister Black and The War Raiders was almost erased from the conversation following the quartet's erasure from the black and gold roster.
So, tragically, was any chance they had of being that over again under a WWE banner.
The tears flowed towards and from the wired Barclays Center as the pair said goodbye, with Ricochet unable to contain his emotions as the reality of the moment appeared to dig deeper into his soul than a War Raiders chest attack. Those colliding feelings of love and loss had to be real - he's many many things but not that great an actor - as he perhaps considered if it would ever be this good again.
Over a year later and he's either waiting for the answer, or presumably devastated to have realised it.