10 Times WWE Totally BOTCHED The Royal Rumble
8. 2019 Women's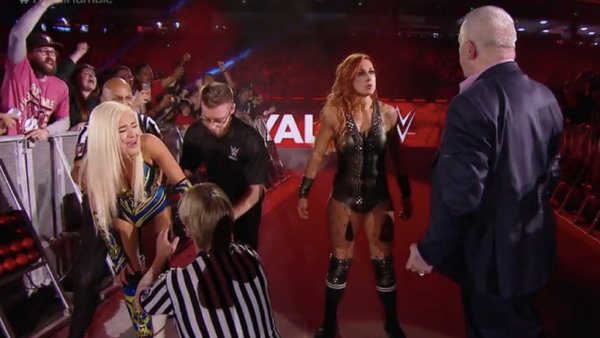 Becky Lynch was both irresistible force and immovable object during her original rise as 'The Man', and thank goodness for that based on the multiple misfires the company made with the character en route to an historic WrestleMania 35 main event.
The company booked her in a title match on the undercard - to lose no less - for the pure purpose of building unnecessary anxiety that she might not even enter, let alone win, the Rumble itself. This wasn't even the good working kind of participatory dread. There had been enough squashing of beloved cult favourites, at this very event no less, to convince a sizeable portion of the audience that they were just going to have to eat some more sh*t instead of seeing their favourite do well.
The latter eventually occurred, but even that was a slog. Lynch rather callously took the place of battered babyface Lana by force and office bias. Hardly a continuation of the guts, grit and grind that had turned her in the first place.
The destination was what mattered, but WWE's ruination of the journey was clumsy in the extreme.