10 Times WWE Tried To Recapture The Magic (And Failed)
If Ric Flair has taught us one lesson in life, it's leave the memories alone.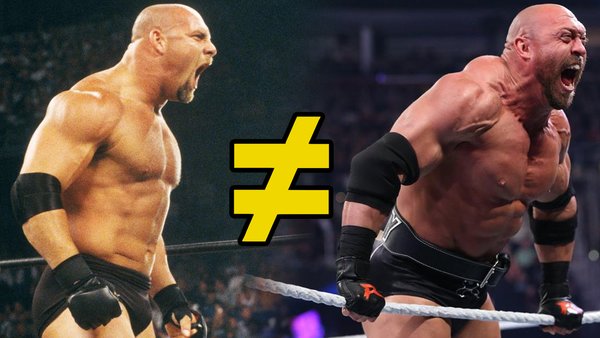 Dredging up past glories has been a favourite pastime in WWE for many years now. Legends of the business are regularly trotted out, paraded for nostalgia pops and short-term rating bumps at the expense of the long-term future of the company. Almost as often, the most effective storylines and moments from years gone by are rehashed and updated, to varying degrees of success.
While some of these retreads are handled with the proper care, and just enough nostalgia to call back to the original without slipping into parody territory, the hit rate for these types of angles is criminally low. Leaving the past alone has been a struggle for WWE through the last decade as TV ratings continue to fall, and the company leans ever more heavily on the fading stars and worn-out tales of a period that is now out of touch with modern-day wrestling.
Some of the entries on this list reference specific matches involving Superstars that should have been nowhere near the ring, some take in a shocking moment that couldn't possibly be replicated to the same degree of emotion, and some reflect on times WWE almost actually pulled off that old magic one more time before failing to follow through once again.
10. Mike Tyson Punches Chris Jericho (Monday Night Raw)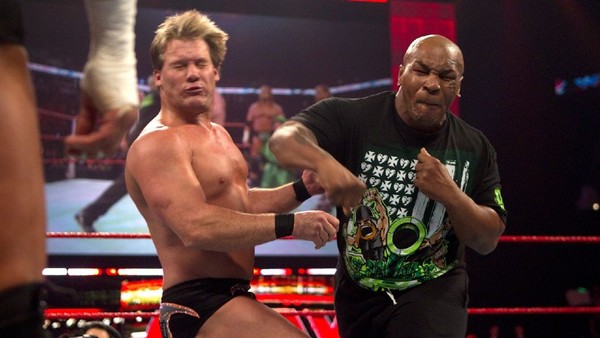 This moment reflects the stark change from Attitude to PG. Firstly, DX in 2010 were a drop in the ocean compared to the revolutionaries who ushered in the second wrestling boom in the '90s. Shawn and Hunter had made right some of the wrongs from the 2006 reunion debacle of two middle-aged men dropping excrement on other middle-aged men, but this was not 1997. This DX included Hornswoggle.
On the other side of the coin you have Mike Tyson, who wasn't the greatest performer when he turned on Michaels in 1998. Over a decade later, Tyson telegraphed the turn, firstly from his body language but mainly by taking half an hour to remove his shirt.
Credit has to go to Jericho here. The reaction to the pop for Tyson's reveal was perfect, and the expression as he looked around to see the DX tee was priceless. Still, the original incident closed WrestleMania XIV, while this was a throwaway Raw tag match featuring one of the revolving door of guest hosts they were employing at the time.