10 Times WWE Was Literally As Stupid As WCW
9. Spending Money For Absolutely No Return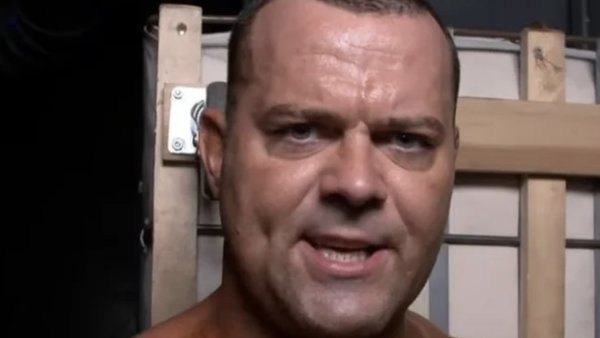 Lanny Poffo was famously paid handsomely by WCW to sit around and do nothing but indulge in his favourite recreational activity. And to think, Hulk Hogan spent even more time in the mid-'90s sucking his own c*ck.
It was symptomatic of the incompetence and nepotism that plagued and eventually killed the organisation. This sort of profligate idiocy was rife in WCW.
It's also rife in WWE - the only difference being that they can afford it.
The most glaring comparison is the bizarre and forgotten 2021 rehiring of Harry Smith. Smith is a capable wrestler, which is probably a euphemism. He drew not inconsiderable claim for his Bloodsport stint, and Killer Elite Squad were a fun gurning monster tandem, but few people were realistically clamouring for his return to North American wrestling TV. And yet return he did.
Sort of.
Smith worked a single dark match on the July 16 SmackDown, teaming alongside Austin Theory to defeat Odyssey Jones and Xyon Quinn. After that, he vanished completely - despite signing a new deal - before his release on November 4. Was this a favour to high-up producer and former teammate Tyson Kidd?
Or did Vince think he was Drew McIntyre before noticing his shorter hair?