10 Times WWE Went Too Far
Disgusting Promotional Tactics.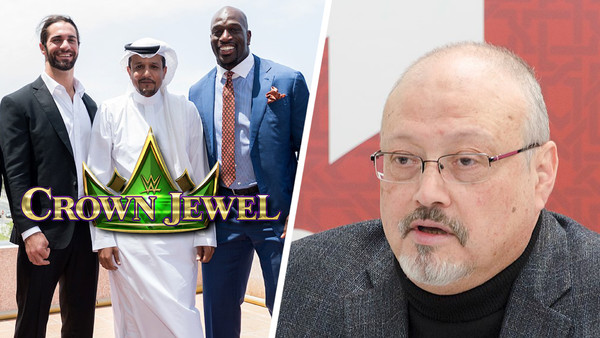 Professional wrestling and Sports Entertainment aren't high art.
This should go without saying, though it needs to be reiterated from time to time. Shows like SmackDown and Raw are more akin to Die Hard than Citizen Kane. That isn't to say there's no room for nuance, detail, smarts, and intricacies but for the most part, this is popcorn entertainment and when it's bad, it's best to keep it at arm's length and laugh it off.
WWE's creative instability and penchant for pushing the envolve don't make this easy. Regardless, things like Sami Zayn mocking Bobby Lashley's "sisters," the disastrous Hell In A Cell 2019 main event, and cuckolding storylines aren't examples of the promotion going too far; just examples of the promotion telling terrible stories.
The examples discussed within are a lot more worthy of your scorn and bile, but note that these aren't necessarily the worst instances of WWE breaking the limits of taste, decency, and everything in between. History is peppered with many, many more, so go ahead and list your additions in the comments section below.
Let's run through some of the world's shadiest wrestling promotion's shadiest moments.
10. Jinder Mahal's Racism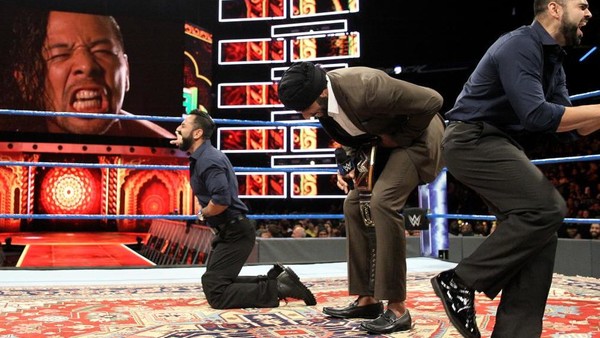 Jinder Mahal had been WWE Champion for three months by the time he crossed paths with Shinsuke Nakamura. Having systematically failed to generate any meaningful heat after his sudden promotion from jobberdom, WWE attempted to get said heat by having 'The Modern Day Maharaja' resort to literal racism in the build to their Hell In A Cell pay-per-view bout, resulting in the year's most tasteless segment.
The 19 September 2017 episode of SmackDown saw Mahal and his henchmen, the Singh Brothers, hit the ring to cut a promo on Nakamura. Scripted to mock 'The King Of Strong Style's' facial expressions, Mahal said his opponent "always rooks the same." Then, to make matters worse, he claimed "they call you Mr. Miyagi," prompting chants of "that's too far" from a disbelieving crowd.
The Washington Post would later carry a WWE statement in which the company claimed to be "committed to embracing and celebrating individuals from all backgrounds as demonstrated by the diversity of our employees, performers, and fans worldwide" amidst the backlash. This was them creating "programming with fictional personalities that incorporates real-world issues and sensitive subjects."
No. It was racist, and it still didn't get Jinder over.