10 Times WWE Were OBSESSED With Pointless Power
With no power comes no responsibility.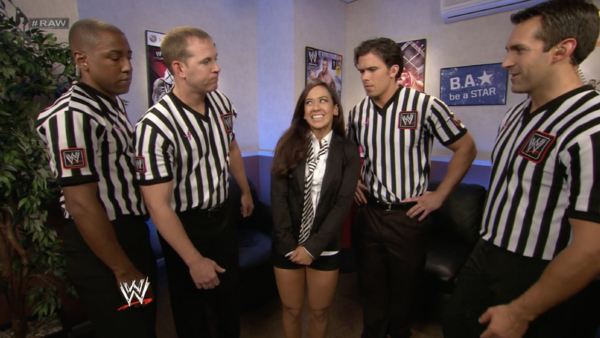 There is no diminished return quite as diminished as the pro wrestling boss. Nearly every wrestling authority figure has been cr*p, and don't let any treasured memories of whomever happened to be in charge when you first started watching colour the reality.
For those of the original pro wrestling boom, it was WWE President Jack Tunney. There was a lot to appreciate about the administrative capacity he upheld when he did appear on screen, but even his integrity was questioned by babyfaces and heels alike as and when they wanted to curry favour. For the millions that came aboard during the Attitude Era, Vince McMahon had reshaped and refined Eric Bischoff's innovative corporate sh*thouse character to make a fortune with Steve Austin then progressively less with everybody else. If Ruthless Aggression was your jam, Vince McMahon had reshaped and refined Eric Bischoff's innovative corporate sh*thouse character and given it back to him, diluted and diffused. The slide was never arrested right up until December 2018, when the exasperated McMahon family gave all of us the job instead just to ensure there'd be rightfully-apportioned blame if and when the numbers sunk again.
The benefit of a Tunney (and to a lesser extent Gorilla Monsoon before the role became a trope) was in how they simply had power rather yielded it. They made money and sense without making waves.
The following lot did the total opposite - men and women booked to hate their staff and fear their bosses for motivations and gains almost never explored.
10. Assistant ECW General Manager Tiffany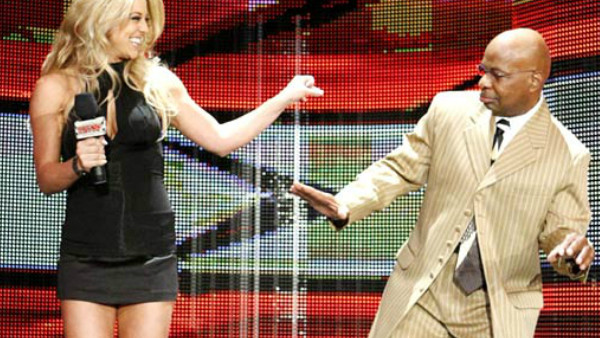 In the WWE Network's surprisingly enjoyable documentary about its fatally flawed FCW developmental outfit, a rather apt comparison was made between the company call-up process and Toy Story's Pizza Planet claw machine.
You've seen the bit. Second-string playthings waiting patiently for an omnipotent power from above to reach in and indiscriminately take one away to pastures new and completely unknown. And in Toy Story, they were aliens.
Indeed, there seemed little rhyme or reason behind most of the sudden arrivals on the main roster, not least when they came in through the grimiest of entrance ways. ECW's late-2000s "Talent Initiative" opened the door for the likes of Sheamus and Evan Bourne, but in doing so bloated the C-show with various talents that serviced it about as well as it could service them.
Taryn Terrell would go on to have a good run in Impact's Knockouts Division some years removed from her stint as Teddy Long's gopher, but as Tiffany she was relegated to being eye candy for a closed sweet shop. Marginalised as an Assistant General Manager on a show that didn't need a GM in the first place, it was only when he departed that she came into her own in various backstage segments. By then, the brand was giving way to NXT, in much the same way her Florida alma mater eventually had to.