10 Times WWE Wrestlers FINALLY Broke Character (And Why)
Steve Austin, Brock Lesnar, The Undertaker and more WWE stars breaking character.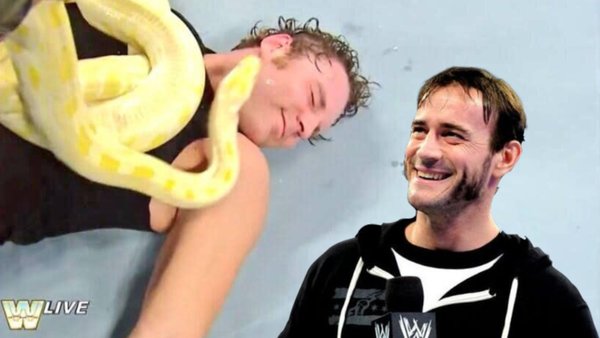 Nobody forgets their first...character break.
It's important to clear something up here though. There's a clear difference between working comedic or serious segments and breaking character completely. Emphasis on the word "working", because that wouldn't qualify - it's entirely possible for wrestlers to go along with the flow but retain core characteristics closely tied to their on screen personalities at the same time.
Character breaks are also a bit of a mixed bag. Sometimes, performers just can't hold things together anymore because they found something funny, whereas others were forced to check kayfabe at the door due to grim reality or 'cause it fit the chosen narrative. The rules are blurry, in other words.
A lot of WWE's biggest names have corpsed or shed their 'working skins' to become real human beings over the years. Everyone from Steve Austin, The Undertaker and Roman Reigns to Triple H, Brock Lesnar and even modern faves like Shayna Baszler have experienced that.
These breaks even landed a few into trouble backstage. Most escaped with their reputations in tact, if only because fans relish such behind the scenes glimpses whether they're intentional or otherwise...
10. Shayna Baszler Cracks Up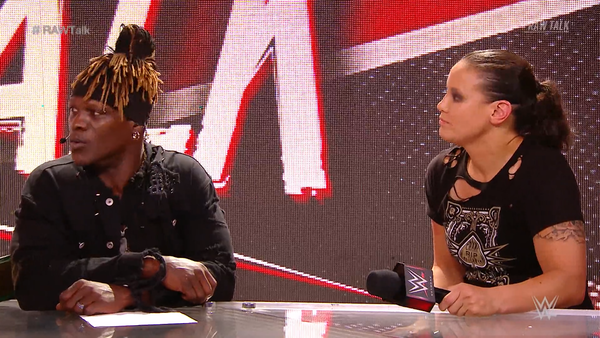 R-Truth knows how to pop his peers.
On the 17 August 2020 version of Raw Talk, the 24/7 Title goof was chilling out behind the desk with Charly Caruso and resident MMA bad ass Shayna Baszler. Suddenly, in the middle of her rant about poor company catering, Shayna was interrupted by Truth saying the "fried fish was good".
By the time he added, "You probably didn't put tartar sauce on it", all bets were off. Baszler couldn't maintain her menace any longer and had to hide her face from the camera so that people watching wouldn't see her laughing. This was the first time most WWE fans had seen this side to Shayna.
She'd been depicted as a rough, tough and no-nonsense submission artist on NXT since day one, and she never smiled on screen. So, it was quite the surprise to see her lighten up on Raw Talk and break character. Truth got Baszler good.