10 Twisted Times WWE Rewarded A Wrestler For Being A D*ck
The squeaky heel gets the grease.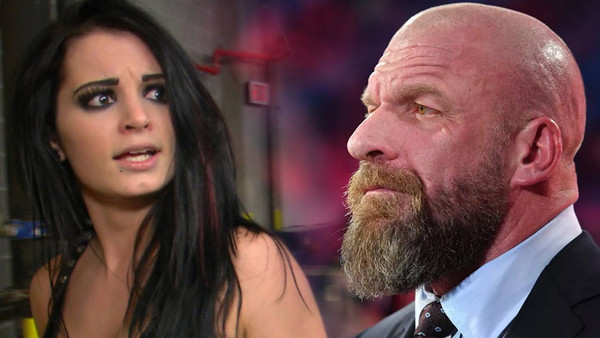 In a rare case of WWE's Chief Brand Officer's husband speaking out of turn, Triple H found himself in some justifiably piping hot water recently thanks to an off-kilter joke about Paige when asked if she'd return at the 2020 Royal Rumble.
There was a lot going on on a subtextual level with 'The Game's remarks and his request for an in-room pop after the fact, but it highlighted just how often he's used to saying or doing whatever he wants and getting the exact reaction he expects. Part ex-pro wrestler, part corporate overlord, Hunter doesn't often spend time in the company of those he doesn't have some sort of power over, and thus gets away with (or even praise for) things others wouldn't be so lucky with.
That sort of process isn't uncommon in wrestling. WWE alone is often referred to as a shark tank or snakepit, or was before AEW's very existence panicked them into looking after their circus animals again. Wrestling company executive Paul Levesque knows this better than most. He's not so much a repeat offender as a lifetime one...
10. Triple H (1995-Present)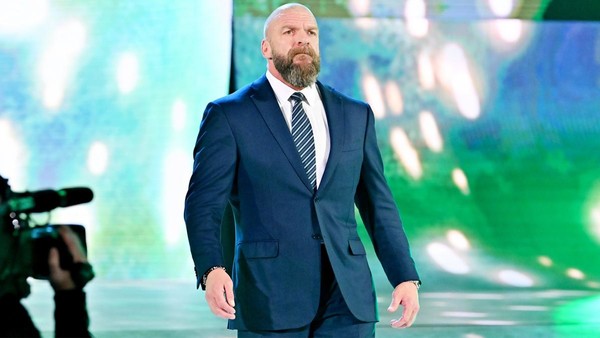 Triple H's entire existence in 2020 isn't entirely as a result of his incredible knack for politicking, but his moves between the minds of his peers, colleagues, subordinates and family members have been just as potent as his mostly knee-based in-ring arsenal.
Deciding to hang out with Shawn Michaels, Kevin Nash, Scott Hall and Sean Waltman in 1995 was a calculated risk, as was sticking with pariah Michaels when the other three departed for WCW a year later. Their friendship was capitalised on by an increasingly desperate Vince McMahon a year after that, and it's as though every move he made forthence was the right one, even if it was on the wrong end of ethical.
He went over everybody en route to finally getting over himself in 1999, disbanding then reforming D-Generation X as per his whims. He co-opted then controlled a major storyline with Steve Austin, feasting on the carcass of a dead Rikishi push, before embracing life as the last Attitude Era character standing in the post-boom world after his lone one year run as the industry's actual best. His "Reign Of Terror" was deemed acceptable leadership to the point where he fit the profile, moving up the food chain with his presence suddenly inseparable from his power.
Babyfacing himself to much of the audience that once loathed him was a unique twist in his tale - he's now seen as an antidote to Vince McMahon's creative mismanagement, many years after stewarding a managed decline.