10 UFC Stars Who Lived Up To Their Nicknames
Mixed martial artists whose labels were befitting of their legacy.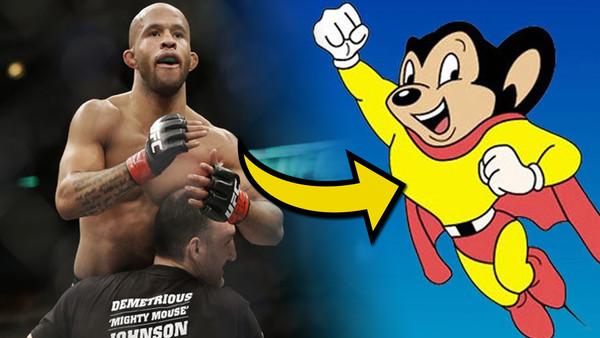 The fight game is absolutely rife with all manner of clever and fitting nicknames and once you've established yourself enough to earn one of these pseudonyms, the challenge that faces you is proving that you deserve it.
In boxing, people like 'Iron' Mike Tyson or 'The Greatest' Muhammed Ali have worn their nicknames with pride and earned the reputations that they carry with them. UFC is no different in the emphasis it places on these monikers.
Pugilists the world over have risen and fallen trying to live up to the often imposed names given to them once they enter the fight game. The greatest fighters are the ones who take on these tags and really relish the reputation. The Ultimate Fighting Championship is an absolute hotbed for fantastically creative and interesting nicknames and generally each have an interesting tale behind how they came about. Here are some of the stars of the ultimate Mixed Martial Arts competition who have really earned their nicknames.
10. Demetrious 'Mighty Mouse' Johnson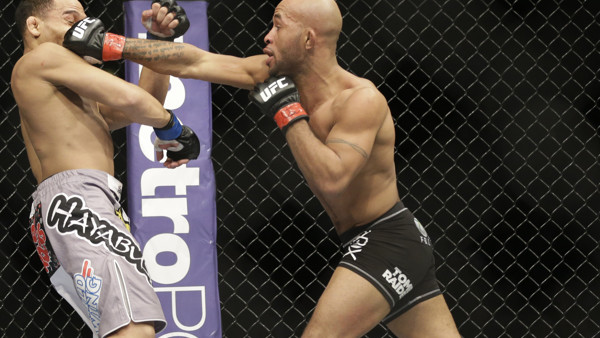 The very personification of good things coming in small packages, 5 foot 3 flyweight Demetrious Johnson was one of the greatest fighters to ever compete in the UFC. Johnson earned his Mighty Mouse moniker through his superhuman abilities in the Octagon despite his minuscule frame.
The comparison to the cartoon super-rodent turned out to be an apt one as Johnson went on to dominate the UFC Flyweight division for years. Johnson defended his title an unbelievably impressive 11 times during his stint as the UFC champion. Often under-appreciated in his time in the UFC, Johnson was eventually traded by the organisation to ONE Championship.
However, in his time in the promotion, Johnson earned a deserved cult status among fight aficionados as the arguable pound for pound best the organisation had. His rapid speed, powerful wrestling skills and unmatched takedown success made him a foe to be feared and a superhuman force of fighting finesse. Mighty Mouse was under-appreciated by the UFC but will no doubt go down as one of the greatest to ever enter the Octagon.