10 Ups & 0 Downs From AEW Dynamite (25 Jan - Review)
2. The Enemy Within?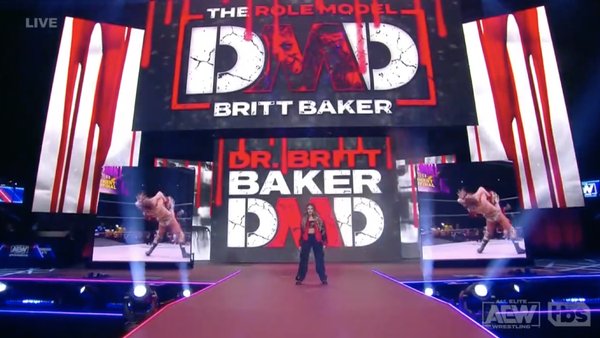 There was quite a bit to like about the bulk of the work on show between Ruby Soho and Toni Storm before an ending that was destined to leave a sour taste in the mouths of many.
Storm was snug as always, and though it's slightly disheartening to have to boo her following the amazing graft she put in to salvaging the division in 2022, she's just as good in the role as she was as a babyface. Soho's feeling like a wrestler reborn after her return from injury too, and her clear alignment in the bigger picture being clarified via this singles match suggested there's more to come.
There's no escaping how poorly this finish scans in the moment. For the start of yet another storyline predicated by the ills of one style of wrestling versus the magic of one fostered within AEW, a music distraction conclusion chokes on the cake its trying to have and eat.
But this company has worked hard for its "let it play out" privileges. If anybody feels as though they'll use the turf war as a way to forward their own gains, it's Britt Baker. This was as non-committal a commitment to the Homegrowns as she could have executed here, but it's enough to fool the other babyfaces and especially Women's Champion Jamie Hayter, should she choose to reveal that she's no friend at all when the moment benefits her most.
And who are we to doubt him?