10 Ways To Revitalise The Wyatt Family
New ideas... they're here.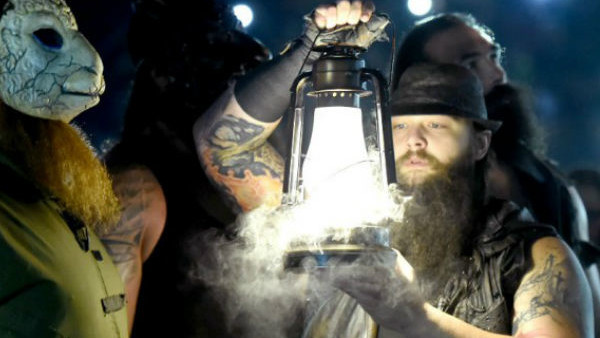 Bray Wyatt and his posse of bearded weirdos are well and truly back in the WWE fold after almost two months of hiatus.
Undoubtedly the most intriguing and mysterious group WWE has seen in recent memory, the Wyatt Family's return signals many exciting prospects. Yet for a handful of reasons, the restoration doesn't quite feel as thrilling as it should.
Before Bray Wyatt was sidelined with a calf injury suffered in April, WWE's creative direction for Bray and the Wyatts had been underwhelming to say the least.
Despite being a rare and unique entity, the Wyatt Family was booked unfavourably for a solid 16 months. As icing on the cake, Erick Rowan lost in record time at WrestleMania to The Rock in an unfathomable impromptu match-up.
Needless to say, it's incredibly difficult to rebound from something so humiliating.
Between Bray Wyatt being booked poorly and the Wyatt Family being made to look like pushovers, the mystique is beginning to wear thin even after two months away from TV. The act hasn't necessarily become stale, but the Wyatts are in desperate need of some tweaks and positive booking in order to fulfill their potential.
Here's ten ways to rejuvinate the Wyatt Family.
10. Defeat The New Day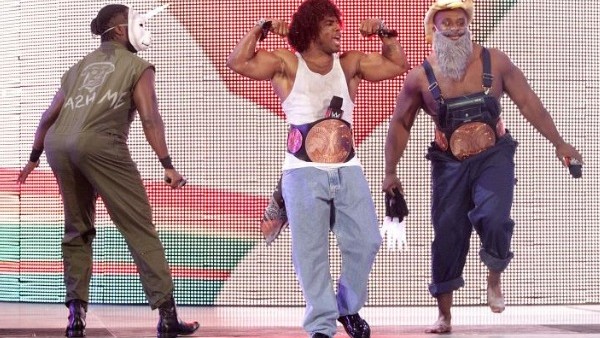 It appears the Wyatt Family is heading for a meeting with The New Day at Battleground in a story that already has a few interesting key elements, the most prominent being Xavier Woods' discomfort when in Bray Wyatt's presence.
While having intriguing plot points is all well and good, the story will be a waste unless the Wyatt Family comes out victorious. Simply put, the Wyatts cannot return from a two-month hiatus and lose in their first major outing, even against a stable as formidable as The New Day.
WWE has proved it is not averse to having The New Day take a loss as proved when the League of Nations was victorious at WrestleMania 32. If a group that clearly had no future together can get one over on The New Day on the Grandest Stage of Them All without the WWE World Tag Team Championship being at stake, so can a group that people actually care about.
The Wyatts need victories straight off the bat on their return, and a victory over who are clearly the company's top team is the perfect way to kick things off the right way. If not, we could be in for another run of Wyatt Family mediocrity.