10 Wild WrestleMania 32 Predictions That Could Come True
Does Shane McMahon have Sting in his back pocket for WrestleMania 32?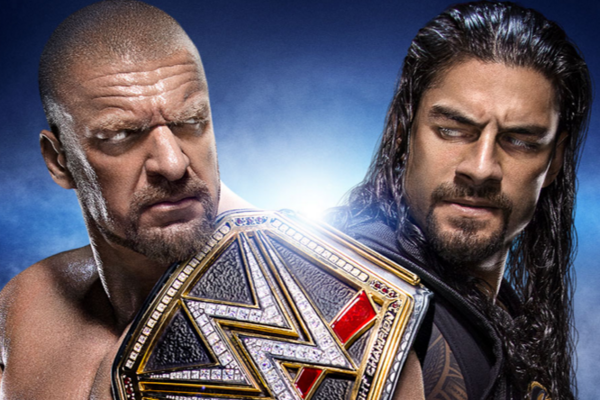 It€™s that time of the year again, when WWE smarks make outlandish predictions for the upcoming WrestleMania which have almost zero per cent chance of ever happening. While select WWE fans still cling to the hope of CM Punk making a grand return before WrestleMania 32, others are frantically trying to figure out how Goldberg could fit into their fantasy card which includes the debuts of Finn Balor and Baylor soon before The Rock has an impromptu match with Stone Cold Steve Austin for the Hardcore Championship. So maybe some of the fantasy-booked cards out there aren€™t that bad, but you get the idea. It€™s highly unlikely anything more earth shattering than Shane McMahon returning will happen in the lead-up to WrestleMania 32, but there are still five weeks of WWE programming to go before what has been dubbed €˜the biggest WrestleMania ever€™ in the Dallas Cowboys€™ home of AT&T Stadium. Even in the modern world of predictable WWE events, anything can happen. It has become apparent that part of being involved in wrestling media is putting your stupidly-wild predictions out in the open in the hopes of being able to say "I told you so" at the risk of being labelled a clueless bag of horse faeces. This list is no different. While these predictions may be somewhat outlandish, there is genuine merit to each suggestion; they may not be likely, but don€™t be surprised to see a handful of these predictions coming to fruition on April 3. Thus, here are 10 wild WrestleMania 32 predictions that just may end up happening.