10 Women Who Could Be AEW's First TBS Champion
Soho, Cargill, Rosa - Who's going to be bringing the belt to TBS?!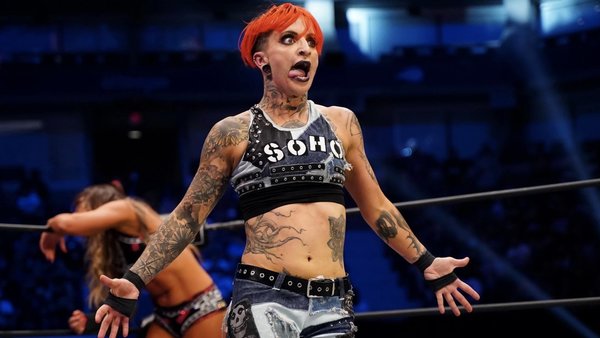 So, the rumours were true. The AEW's women's division is getting its own secondary title, and it comes in the form of the TBS Championship.
While many were expecting the latest strap from All Elite to be the hotly anticipated trios championship, there's still a considerable amount of buzz following the debut of this fresh prize.
The reveal of a new championship title always comes with a host of questions: What will it look like? (already answered), how will the first champion be decided? (also already answered) and, most importantly, who will that champion be? That last one doesn't have an answer yet, but the well AEW can pick from is deep and plentiful.
The time for speculation is nigh, as the women of AEW have some very believable contenders for the TBS Championship amongst them. Each of the coming performers has proven themselves worthy of the All Elite stamp and has the right tools to become the first-ever holder of this new trophy.
When it comes time to meet the winner of the tournament, you'd better expect it to be one of these ladies...
10. Skye Blue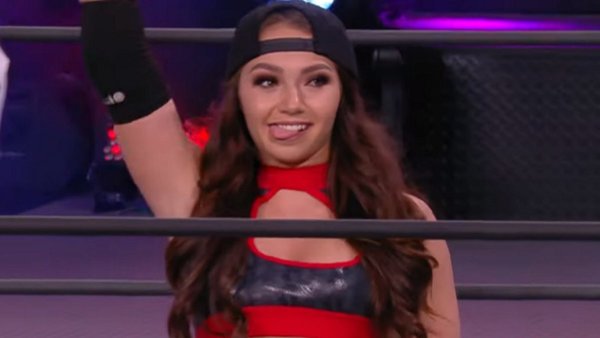 You should never underestimate an underdog, and Skye Blue might be the biggest one going into this tournament.
This young and fast-rising star has only been active inside the ring for about four years. Meaning, she'd be coming into this tournament with the fire and passion of a young person trying to make their mark on the world.
Blue has given some great showings in the NWA, GPW and GCW, but it's AEW where she seems to be finding her biggest amount of traction. Just listening to the fan reaction when she entered the All Out Casino Battle Royale shows how over she is, so watching her capture the TBS belt would make for a very cathartic victory.
Now, Blue recently suffered a pretty big loss to Jade Cargill, which could be a damper on her odds. However, a babyface victory is sweeter if the hero has challenges to overcome, so you shouldn't count her out yet.
She certainly has a bright future with the company, and winning this belt would be a significant sign of the faith they have in her.