10 Worst First Days For WWE NXT Call-Ups
More black than gold, Karrion Kross' WWE debut is the latest in a long line of NXT nightmares...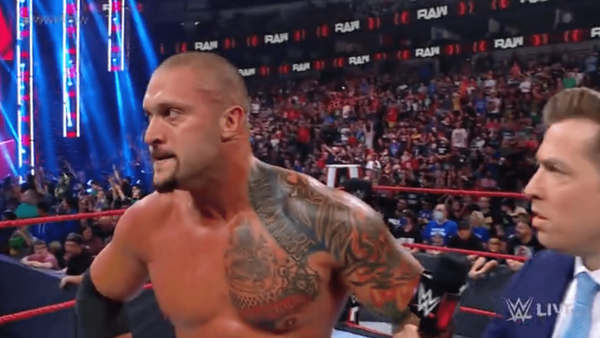 You know what really sucked?
What really sucked was when Sami Zayn injured his shoulder before he'd even locked up with John Cena in what should have been an (even more) historic night for the Montreal star in his own hometown.
Introduced by Bret Hart to take on 'The Champ' on the May 4th 2105 edition of Monday Night Raw, Zayn received a thunderous response thanks not just to local support but for all he'd contributed to an NXT that was peaking as all of pro wrestling's coolest concern at just about the same time.
'The Underdog From The Underground' was poking his head over the top, and liked what he saw so much that he injured himself throwing his arms up in the air in jubilation. A disaster for his short and medium term future, it really sucked. But it's a long, long way from fulfilling the brief of this list.
Zayn still had a gutsy banger with Cena after the damage worsened early doors, and had something of a fairytale story primed for his eventual return and feud with Kevin Owens the following year. His body may have been unwilling, but Vince McMahon's heart was oddly pure.
That same rationale could not be applied to...
10. Tommaso Ciampa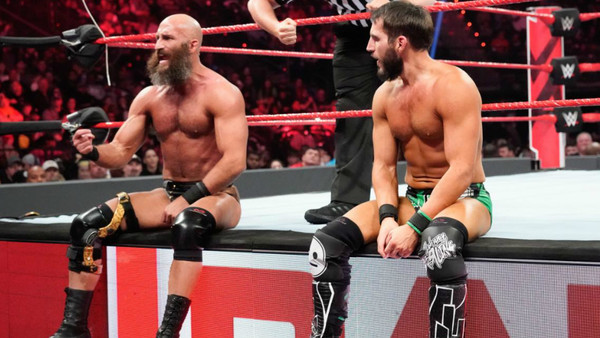 ...this then-reigning NXT Champion. Troublingly, he's not the only case of this on the list.
There was more than a spoonful of sugary schadenfreude to be found from Triple H's suffering during a bewildering segment on the February 18th 2019 edition of Monday Night Raw. There, 'The King Of Kings' had to hit pause on his own programme with Batista and play head coach promoting his favourites to the first team. He just really didn't want to.
Reigning titleholder Ciampa was called up alongside Johnny Gargano, Aleister Black and Ricochet in what now appears in hindsight to be Vince McMahon's last attempt at falling in love with his son-in-law's pet project.

He'd asked for his elite tier four, got them, and presumably thought they were too small and shoved them in tag teams. Ciampa's match here and on the following evening's SmackDown tapings were disastrous. Fine in execution, these middling contests aggravated a neck injury that forced him to miss a blockbuster planned showdown with Gargano just over a month later. He's not strayed from the black-and-gold brand ever since.