10 Worst Matches From WWE's Saudi Arabia PPVs
Crown Jewel, Super Showdown PPVs have produced some all-time clunkers.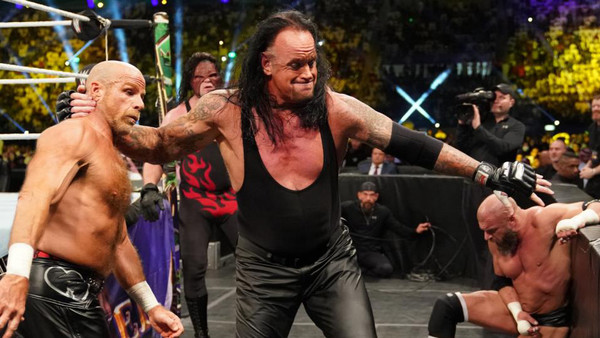 As we gear up for the latest WWE televised, supersized house show for blood money – Crown Jewel – we should take a moment and reflect on the dubious history of these Saudi Arabia shows.
Make no mistake, these "specials" are being put on for the heads of the Saudi government, not us fans. They've plunked down a cool $50 million a show, so WWE is going to give them what they want.
Many of these shows have been uneventful and referred to as "glorified house shows." Oh, we've had some title changes at these shows, but several of the gimmicks used – a 50-man Royal Rumble, 50-man battle royal, numerous meaningless tournaments – are ill-fitting of a WWE PPV. Consider that Braun Strowman won the Greatest Royal Rumble, was presented with a championship, and it was basically never utilized in storylines. He didn't get a world title shot for winning, and the title never appeared on TV again.
Worse than the inconsequential nature of these shows, the quality of wrestling on these PPVs have been downright lackluster. Matches have varied from good to bad to downright embarrassing. There are plenty of terrible matches to choose from at the previous five Saudi shows, but we've managed to narrow it down to the 10 worst bouts WWE has trotted out at these events.
Let's get to it…
11. Honorable Mentions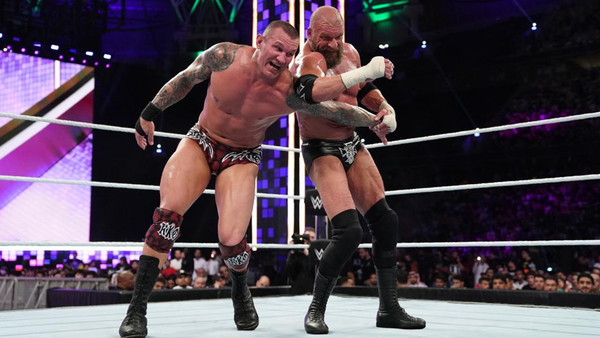 Despite there only being five previous Saudi PPVs, there are plenty of horrible matches to choose from. Narrowing it down to 10 was difficult enough, so let's just mention a few others quickly.
Lars Sullivan battered Lucha House Party in a 3-on-1 handicap match at Super Showdown 2019, but the luchadores got DQ'd for attacking him at the same time, rendering the point of the crappy match moot.
Randy Orton and Triple H bored the audience to tears with a slow and plodding match right after the Sullivan bout. It was a 25-minute snoozer full of restholds and submissions, as usual trying to be epic and falling fall short.
Then there's Brock Lesnar versus Cain Velasquez, which could have been interesting, but instead was a 2-minute sprint at Crown Jewel 2019, with Cain getting a flurry and immediately getting caught in a Kimura and tapping in his only WWE match. A spectacle, yes, but a passable match, no.
And Brock also mauled Ricochet in 90 seconds at Super Showdown 2020, which was just an insult to both Ricochet fans and those who know that Lesnar has had plenty of great David versus Goliath matches against little guys through the years. It's just that WWE didn't care to even try here.