10 WrestleMania 32 Booking Steps For The Undertaker Vs Braun Strowman
Here's how they'll do it.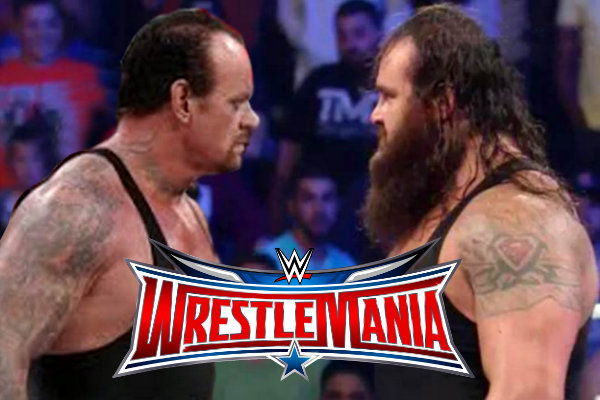 The Undertaker versus Braun Strowman looks to be WWE's direction for WrestleMania 32, with Dave Meltzer's Wrestling Observer Newsletter stating Strowman is €œgetting the push that other monsters in the past geared for Undertaker had gotten.€ The original plan had been for Brock Lesnar to finish his trilogy with Undertaker on the April 3rd mega-show, but the moving of that match to Hell In A Cell has opened up a spot for Strowman. He's as green as green can be, but what he does have going for him is a look and size. Those attributes have impressed both Vince McMahon and The Undertaker. For Taker, he loves working with giant monsters like Strowman. It is a matter of ego, as he likes to be seen as the hardman who overcomes the impossible odds. It may not look like the biggest Mania match in the world, but it'll automatically be big because of Undertaker and occupy a co-main event slot. But how will the feud play out in the build-up, and who will be going over on the big night? The following will offer up the creative directions WWE are thinking towards, and what you can expect to see from The Undertaker and Braun Strowman in the next few months.