10 WrestleMania Matches That Surpassed All Expectations
The times the fans got it wrong.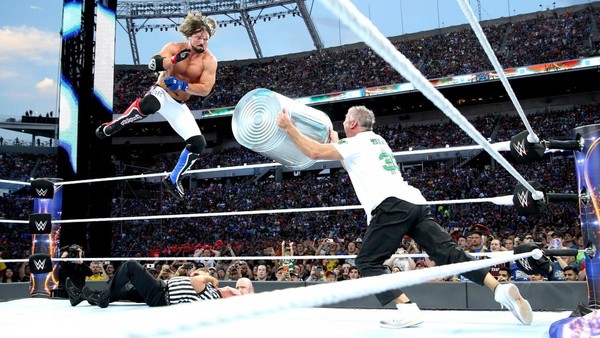 There's been plenty written over the years about the WrestleMania matches that failed to live up to their billing. If you've spent even five minutes reading about WWE history, then you know that Brock Lesnar and Goldberg went out on a whimper in 2004, and that Triple H and Randy Orton stunk the whole place up five years later.
But comparatively little is said about the matches that surpassed pre-show expectations; the ones that fans went into fearing the worst (or, at the very least, skeptical that things would work out on the night) only to be surprised by show-stealing performances they never in a million years saw coming.
To be fair, in a lot of cases, you can't really blame the fans for moderating their expectations in the run-up to the show. Many of the WrestleMania matches that have gone into the surprisingly good category have featured non (or sporadic) wrestlers, who have a somewhat sketchy reputation, like Mr T and Nicole 'Snooki' Polizzi.
On those few occasions that they have managed to leave us eating humble pie, however, we have to take our hat off and pat them on the back...
10. Big Show Vs. Floyd Mayweather (WrestleMania XXIV)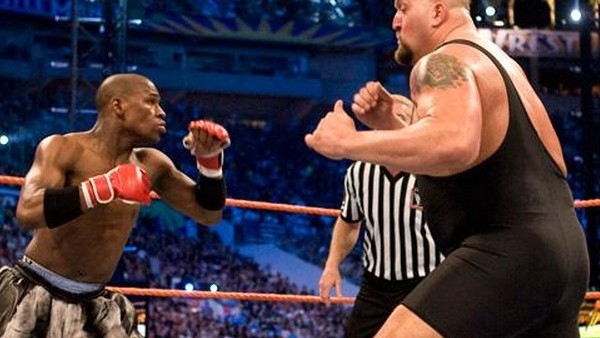 At best, fans viewed Floyd Mayweather's WrestleMania excursion against Big Show in 2008 as a necessary evil. If this is what it takes to get some mainstream eyes on the product, they thought, then so be it - let's just make it as brief and painless as possible.
For our money, WWE delivered on both those counts. At just over 10 minutes, this one was short enough that it didn't encroach on the ring time afforded to more interesting matches later on in the show (namely Undertaker against Edge in the main event).
As for its quality, it was actually a lot of fun. In the build-up, Mayweather was written off by some as a primadonna, but he wasn't afraid to take one or two bumps on the night itself, playing his role as an arrogant, in-over-his-head wrestling rookie to a tee.
Sure, it was never going to win any Wrestling Observer awards, but compared to the company's previous interdisciplinary efforts - Mr T versus Roddy Piper at WrestleMania II comes to mind - this one wasn't nearly as bad as it could have been.