10 Wrestlers Who Left WWE Due To Injuries
Wrestling's fake, isn't it?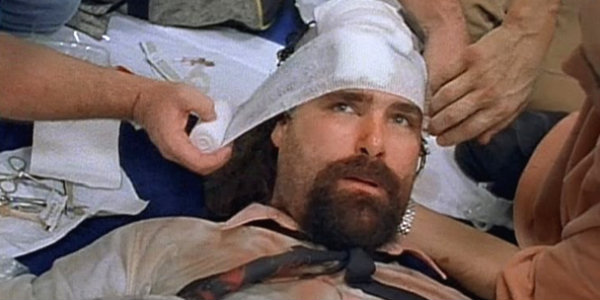 "Wrestling is fake isn't it? It's stupid. They are just guys in spandex prancing around the ring not touching each other." Nothing could be further from the truth regarding sports entertainment. Yes, the endings are predetermined and some 'spots' are worked out before the match has begun, but the physical endeavour and the toll is takes on our favourite superstars' bodies is far from fake. Like any sport, wrestlers are very susceptible to injuries at any moment while they are in the squared circle. It's part and parcel of the business. CM Punk talked explicitly about the injuries he continued to compete through on Colt Cabana's Art of Wrestling podcast. He made no bones about being mistreated, or not treated at all during his time in the company and wanting the extra time off to recover, something Vince McMahon wouldn't afford him. Of course, there are honourable mentions who didn't make the final 10. The late Andrew 'Test' Martin underwent spinal fusion surgery in July 2004 under the notorious WWE fixer Dr. Lloyd Youngblood. However, and quite brutally on the company's part, Test was released from his WWE contract in November 2004 while recovering. Shawn Michaels was missing from action for four years due to a back injury sustained during a casket match against The Undertaker while numerous others including the likes of Triple H, Daniel Bryan and Kane have been forced into similar, if not so severe absences. Quite literally every wrestler has been injured at some point in their careers, here are instances when an in-ring career has been ended.