10 Wrestlers Most Likely To Be Steve Austin's WWE WrestleMania 39 Opponent
From Kevin Owens to who? Featuring John Cena, Bray Wyatt, and a shocker of a name...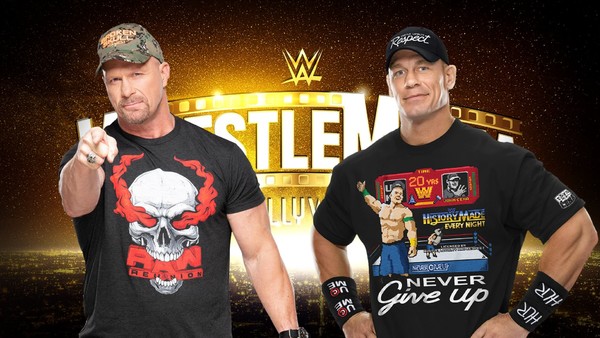 Fightful Select reported earlier this week that "WWE [has] offered Stone Cold Steve Austin another match since the regime change happened".
This is massive and welcome news because Steve Austin is the perfect pro wrestler to make a comeback - and he indeed made a comeback at WrestleMania 38, even if it feels like it barely happened several years ago, such was the utter insanity that was the year of our lord 2022.
Unlike Goldberg, who had nothing when his explosiveness deserted him, the style with which Austin got over was a hot, shortcut-laden smoke-and-mirrors brawl. While there's an art to that in itself, it's one of the easier things to do. It doesn't require too much in the way of physical exertion: just a badass aura, a connection with the crowd, the ability to lay the stuff in snug, and a grasp of how to make the actual moves matter.
His win over Kevin Owens didn't scan as a disgrace rooted in short-term thinking, unlike so many results in the 2010s, when the part-timer era took full effect. In terms of an established upper midcard act who lost nothing in losing, was tremendous value building up the match by himself, and is great at protecting opponents in a brawl that only seems demented, Owens was perfect.
Who is capable of doing an equally professional job?
Or is WWE thinking even bigger in scope...?
10. John Cena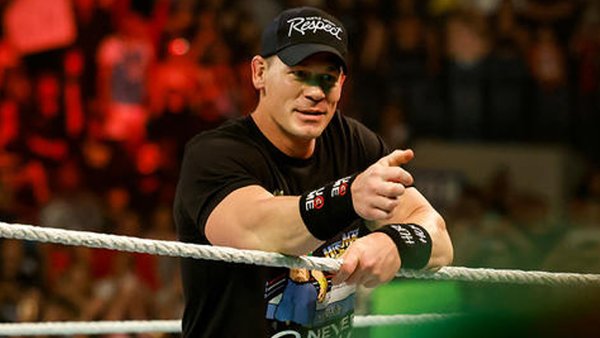 It was thought for a time that WWE would never be able to replicate the magic that was Icon Vs. Icon: the Rock and Hollywood Hogan's masterpiece at WrestleMania X8.
Bathed in noise before either man did anything but stare at the fans and soak in the awe-struck reaction, watching the Rock's eye tremble with nervy anxiety was something else. The most powerful strain of nostalgia had flapped the unflappable.
And then he instantly rewrote the script and the purest of magic was cast: luxurious, timeless, simple pro wrestling of the grandest magnitude. Half of it looked like sh*t, realistically, but you looked past it and rode the feeling.
WWE has the opportunity to bottle the lightning because Steve Austin and John Cena are the other two era-defining megastars who were never meant to wrestle.
Is it a waste of a different opportunity? Should WWE book Austin and Cena - if he's available - in different matches, thus allowing emerging talent an enormous platform?
Neither Austin nor Cena needed such a dream match to get over because that isn't how talents get over. It's a showcase, not necessarily a career-making moment.
So why not make the ultimate WrestleMania Moment instead?
Probability: 60%