10 Wrestlers Paige VanZant MUST Face In AEW
American Top Team's Paige VanZant returned to AEW a few weeks ago, but who should she face?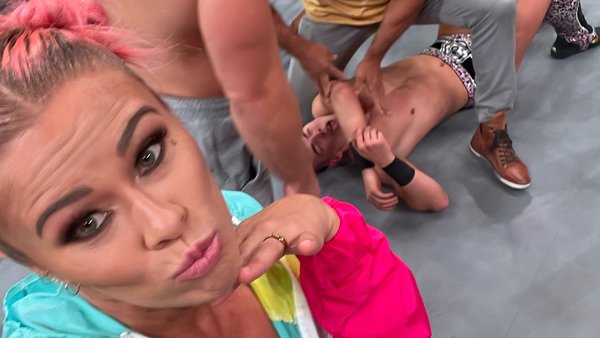 Paige VanZant has been one of the most recognizable faces in MMA and for years, appearing on Dancing With The Stars and now on AEW programming, her fame stretching well beyond combat sports.
She hasn't been seen in some time but returned a few weeks ago to attack the now-depart Brandi Rhodes.
Does this mean she is ready for in-ring action? And if so, who should she face in AEW?
Brandi would have obviously occupied a spot on this prior to news of her departure, given that PVZ was reintroduced to AEW audiences by Dan Lambert teeing up her return, leading to a brawl between the two. Now, that can never be paid off.
It seemed like something was being set up with the two, allowing for VanZant to come into the fold, but with the departure of Rhodes, where does this leave her? Despite the loss of this feud, there are many other women who can help shape and mould Paige VanZant into the next big star and maybe get more eyes on the women's division. If this also means more matches on AEW TV, then that is also a huge win....
10. Emi Sakura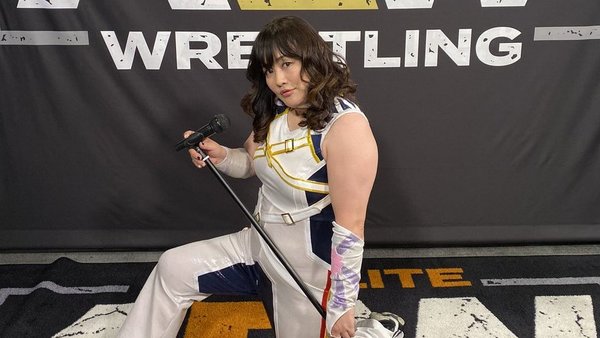 Emi Sakura is a veteran who would be a great opponent for the green Paige VanZant and will help her learn on the job. Sakura has been appearing on Dark and Dark: Elevation since moving to America full time. Really, she should be appearing on Dynamite and Rampage and a great way for this to happen might be in a mini-feud with VanZant.
Sakura has a plethora of knowledge to give to young and upcoming talent and she should be used in this way. Her story with Riho, for one, centred around highlighting the mentor and student relationship they had. This was a fantastic use of her talents but was a little short and not fully explored. Maybe VanZant could find a kindred spirit in Riho and together go after Sakura.
VanZant is a great fighter and having her mix it up with women from all backgrounds and styles will really help her develop into a more well-rounded performer. It's great that VanZant has American Top Team to back her up, along with Ethan Page and Scorpio Sky, but if she is really going to make an impact in AEW she needs to find some friends and enemies within the women's division.