10 Wrestlers That Visibly Hated Working For WWE
Sting forces a smile, but Brock Lesnar, Cody Rhodes and Ronda Rousey don't even bother with that...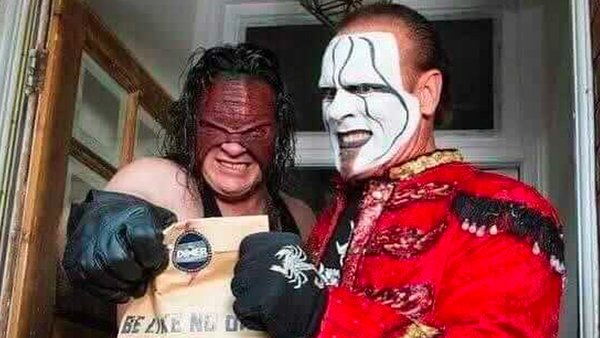 Sting was always for the people, and the people were always for him.
It was very WCW to try and turn him heel in 1999, but it was very pro wrestling for the switch not to take. 'The Stinger' was simply too beloved - a company carthorse who'd survived and thrived in just about every era for the organisation from the late-1980s onwards, he was such an icon that the nickname never once felt forced.
Those in WWE must have secretly f*cking hated that.
They must have. The events of WrestleMania 31 surely wouldn't have played out without some bitterness about their former opposition's ability to make, nurture and develop as star that never once strayed. The match with Triple H had a story, before JBL's drivel about the Monday Night War and the inclusion of D-Generation X and The New World Order told a different one instead. And it wasn't really about making a WrestleMania Moment or anything like that anyway - they'd gotten their man and could finally promote his legacy without seething remorse on the WWE Network.
Despite all this, you never saw anger or a lack of enthusiasm from the man himself. Sting was the ultimate pro then, now and forever, even if it ended up being to his detriment.
These, however, made no secret of their disdain...
10. EC3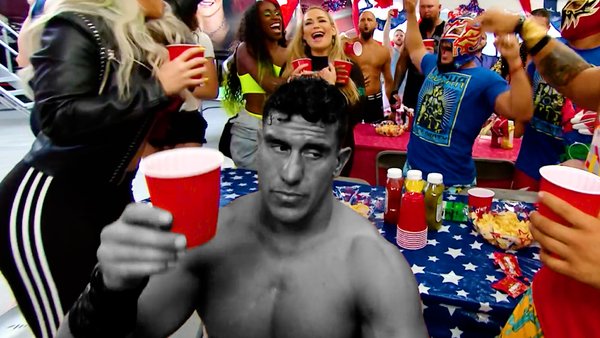 And who could blame him?
Those backstage parties on WWE shows almost always look like the worst times imaginable, but this one in particular came as EC3 found himself in a rather familiar slump thanks to the obnoxiously crap treatment of his character following a 2019 NXT call-up.
In truth, the signs hadn't been great on the black-and-gold brand either.
The former TNA Champion was permitted to keep his "1%er" gimmick, but he re-emerged in an entirely different NXT from the one he'd left. The show was drunk on work rate, firing out pulsating bangers on a weekly basis with even better efforts saved for the TakeOver specials. EC3 was always more about persona and physique rather than in-ring finesse, and his whole run peaked in defeat to Velveteen Dream rather than victory over somebody of acclaim.
Going 50/50 with a departing Dean Ambrose was a horrific way to make a new first impression on Raw, and his decision to brutally no-sell these festivities on the May 27th edition of the show only served to pop the online fanbase rather than his disinterested paymasters.