10 Wrestlers Who Actually Asked To Drop The Title!
WWE, WWF, WCW, ECW and ROH World Champions who didn't want the belt anymore.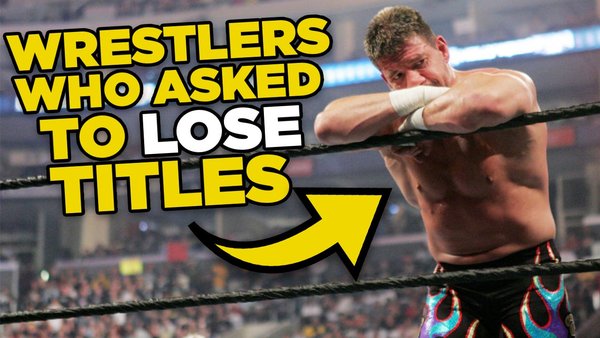 Thanks to Bruce Prichard's 'Something to Wrestle' podcast, everyone's heard the story of Bob Holly decisively asking/suggesting he should win the WWF Championship in the '90s when officials queried whether he had any creative ideas. And it's not as if you can fault him for trying. There's an old saying in pro wrestling that if you're not in the business to one day become World Champion you shouldn't be in the business at all.
Winning a sought-after championship in the big-leagues is considered a major achievement for wrestlers, with the company giving confirmation they're investing heavily in them. The belt can confirm you're the future of the business or 'The Man'/headline attraction. Wrestlers are candidly open in interviews about how they dream of someday being etched in the history books as world champ. And when they do finally win it they want to hold onto it for as long as possible, which is a big reason why Daniel Bryan and Finn Bálor and Karrion Kross were so emotionally upset when they had to give up their championships due to injury.
But sometimes, for a plethora of reasons, it gets to the point where wrestlers go to the office to request and even sometimes beg to lose the title they've spent years chasing.
Here we'll look at 10 circumstances where wrestlers asked to drop the belt...